Bus Route Changes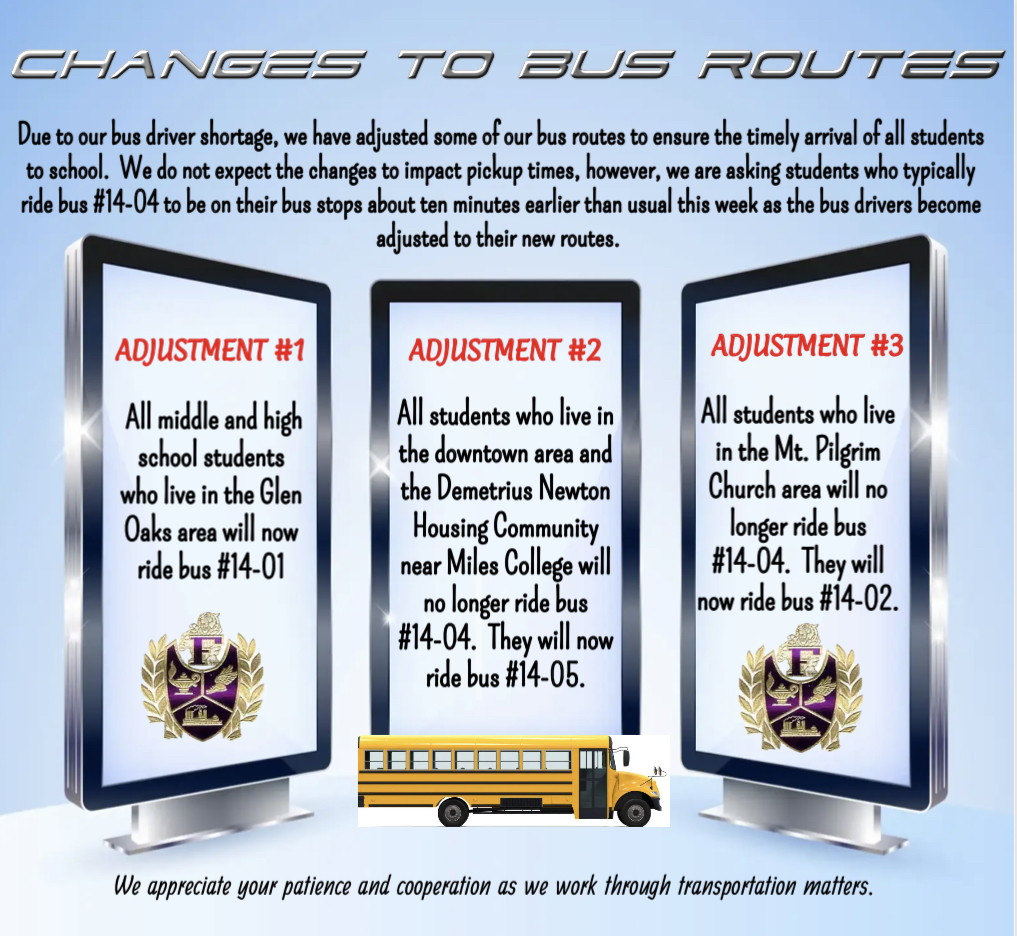 REGISTRATION FOR THE 2022-2023 School Year July 25- August 8 at all Campuses.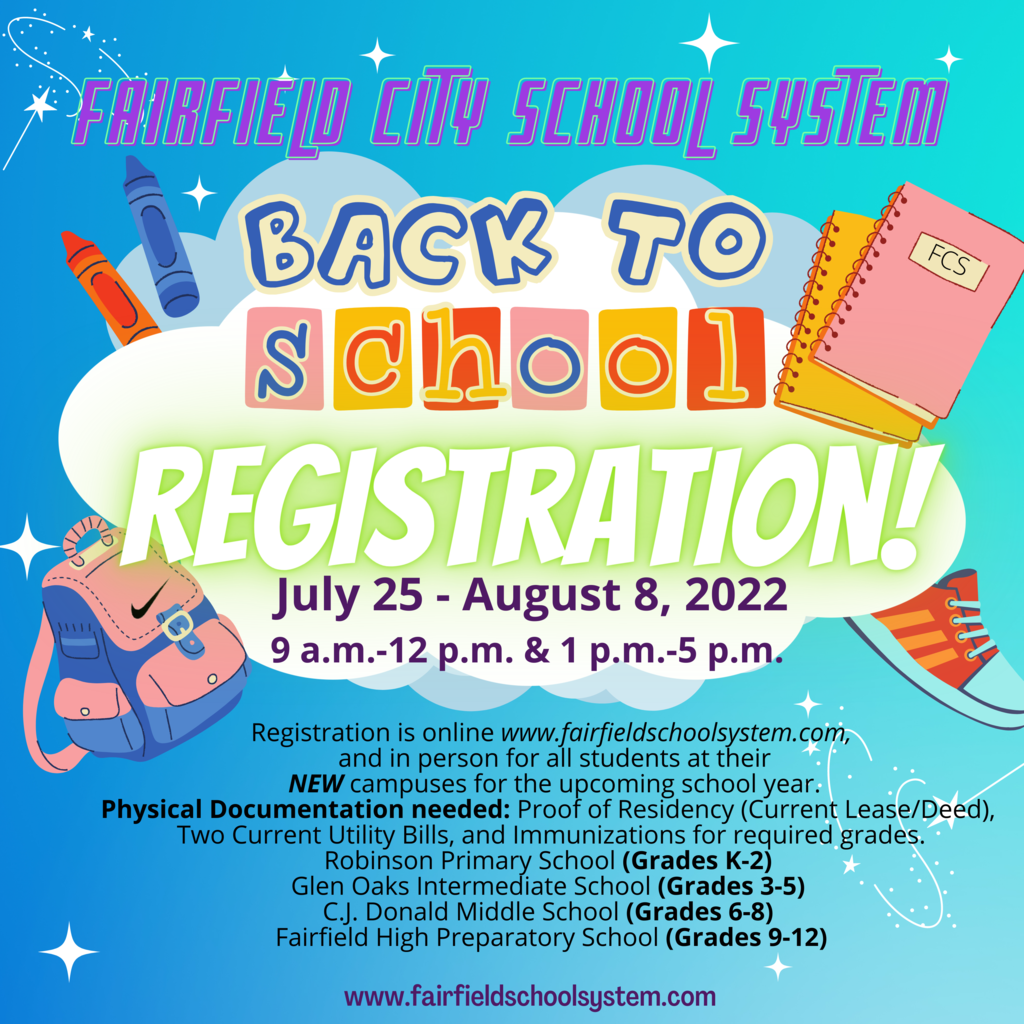 Coming up...Fairfield Citywide Back to School Jamboree. Free school supplies, community resources, vendors, free food, more!!! July 30 | 10am-2pm | Fairfield Community Center Gym. For more info, contact Maria Hatch @ (205) 233-5140.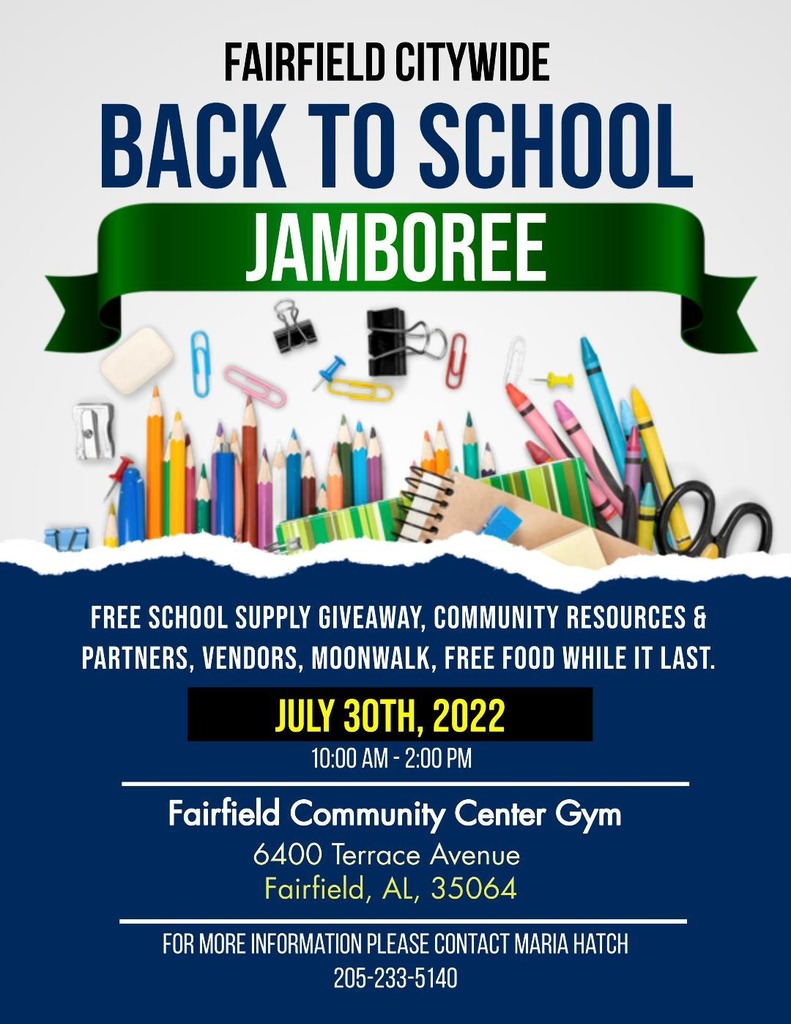 Pre-Registration for the upcoming 2022-2023 school year is taking place at your students campus May 23-27, 2022. Please bring all required physical documents for complete registration process.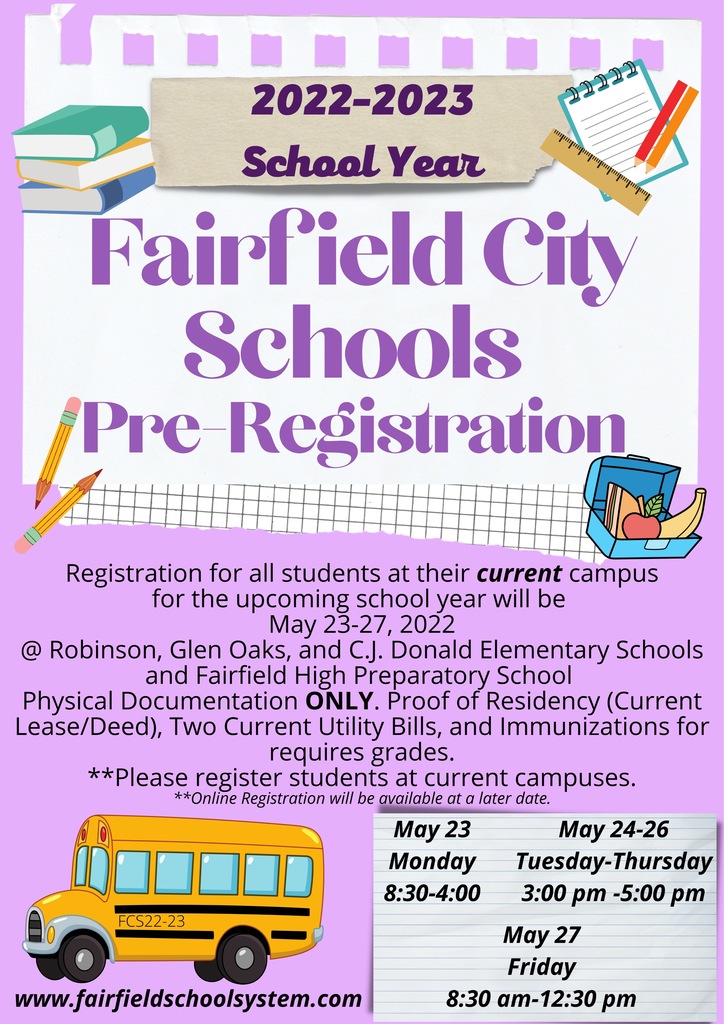 Let's do it big this Thursday with the Tri-City COVID-19 Vaccination Clinic, hosted by Fairfield, Bessemer, and Birmingham City Schools. 3/24, 3-6p @ Western Hills Mall. The first 15 people get $20 gas cards! We're also raffling other gift cards. 95.7 JAMZ will broadcast live.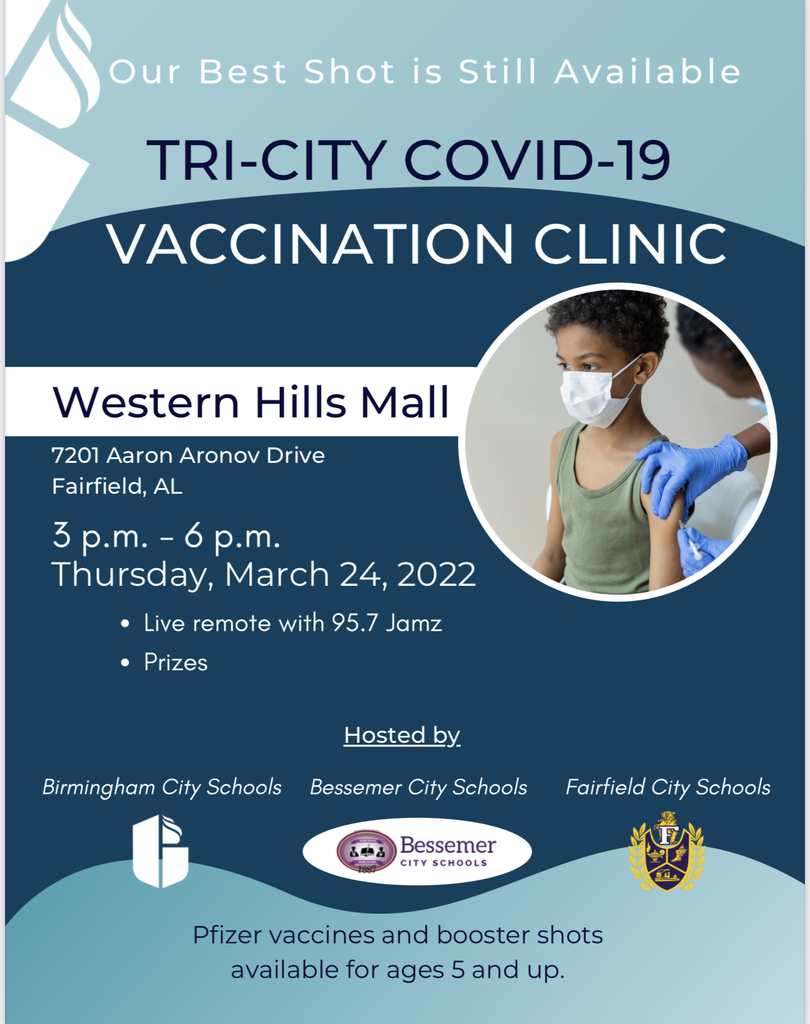 Mask update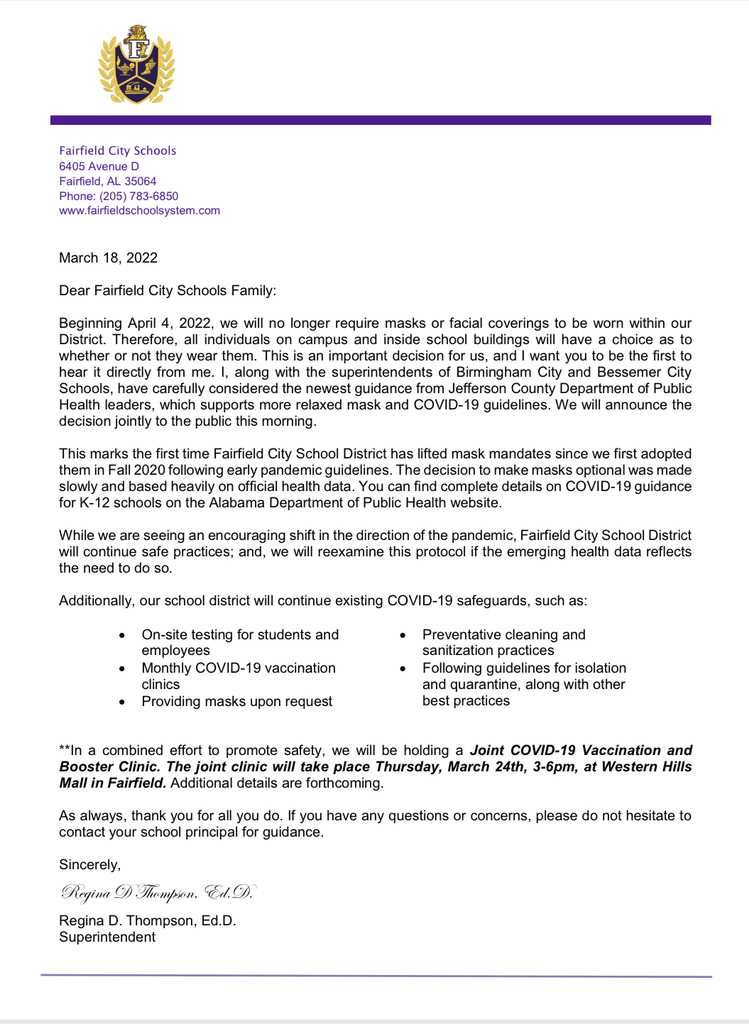 In honor of National Social Work Week, we salute our Mental Health Coordinator, Emily Herring. We appreciate your investment and dedication to our school district! Thank you for always putting your students and fellow colleagues first.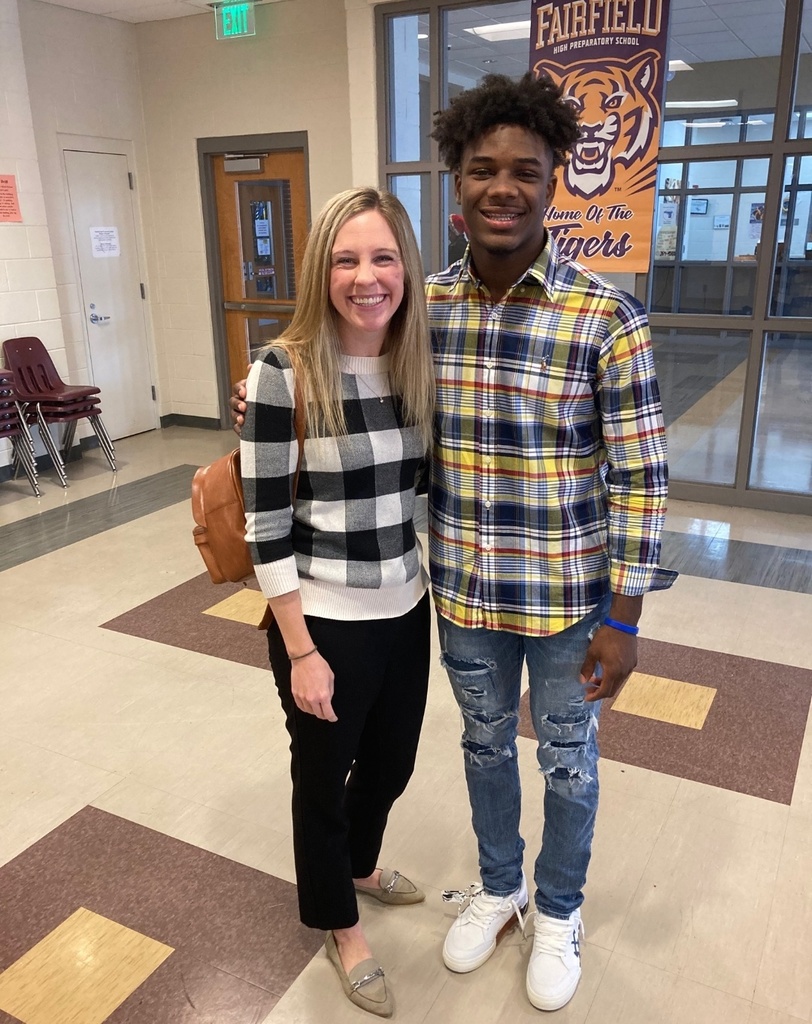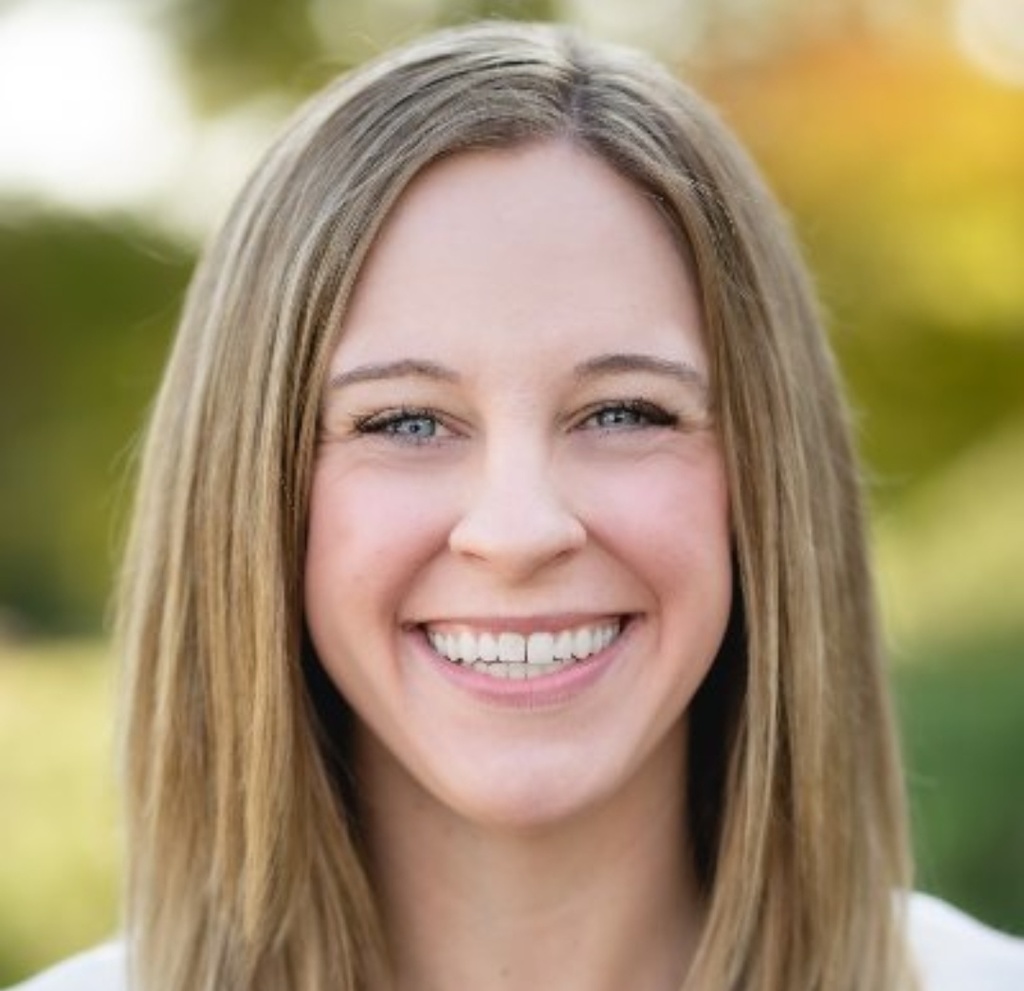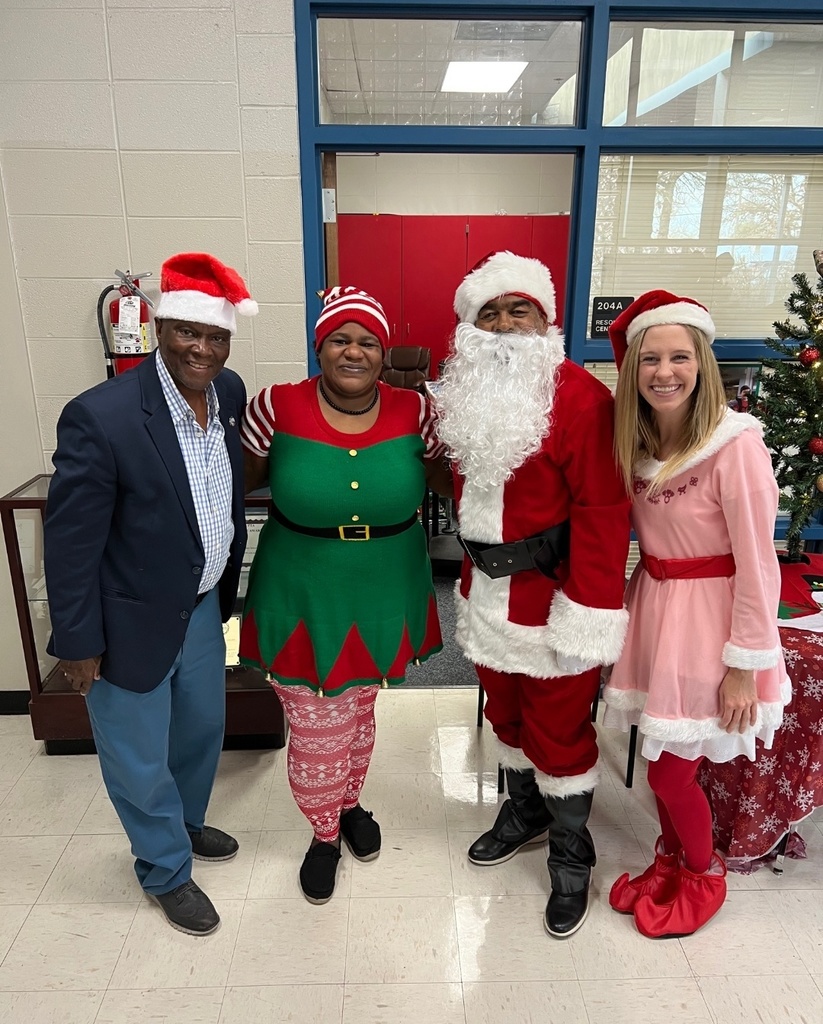 Come support THE BOYS VARSITY BASKETBALL TEAM Thursday, February 10th!!!!!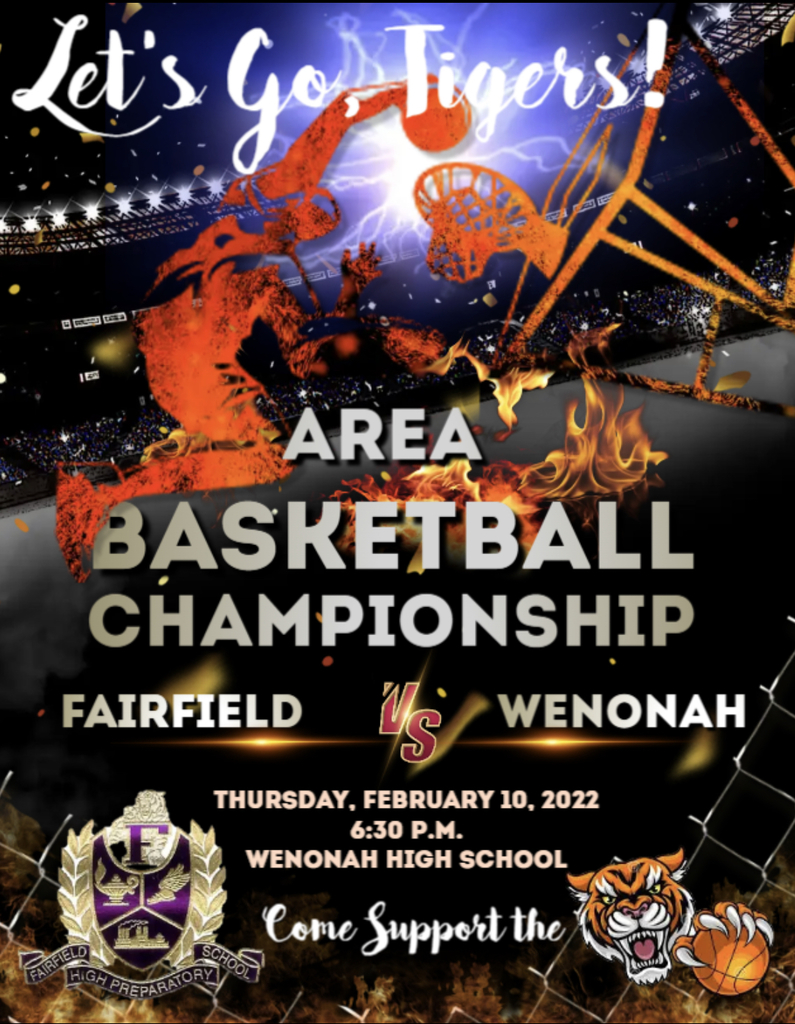 The Special Education Department presents their Annual Parent Seminar Wednesday, February 23, 2022 @ Fairfield High Preparatory School from 9:30am until 1:30pm featuring A Black History Tribute by our students.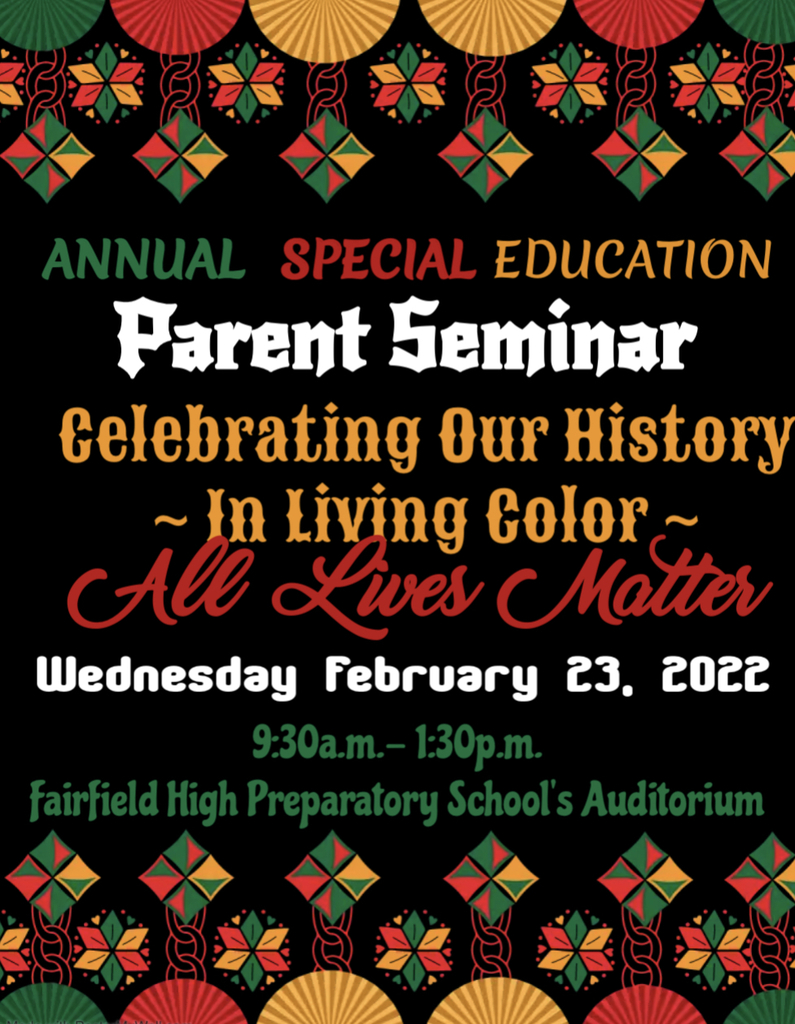 You are invited… Fairfield High will be having a Black History Program on February 24th & 25th. On Feb 24th we are having a panel discussion at 9:30am & 1:00pm in the auditorium. Thank you!!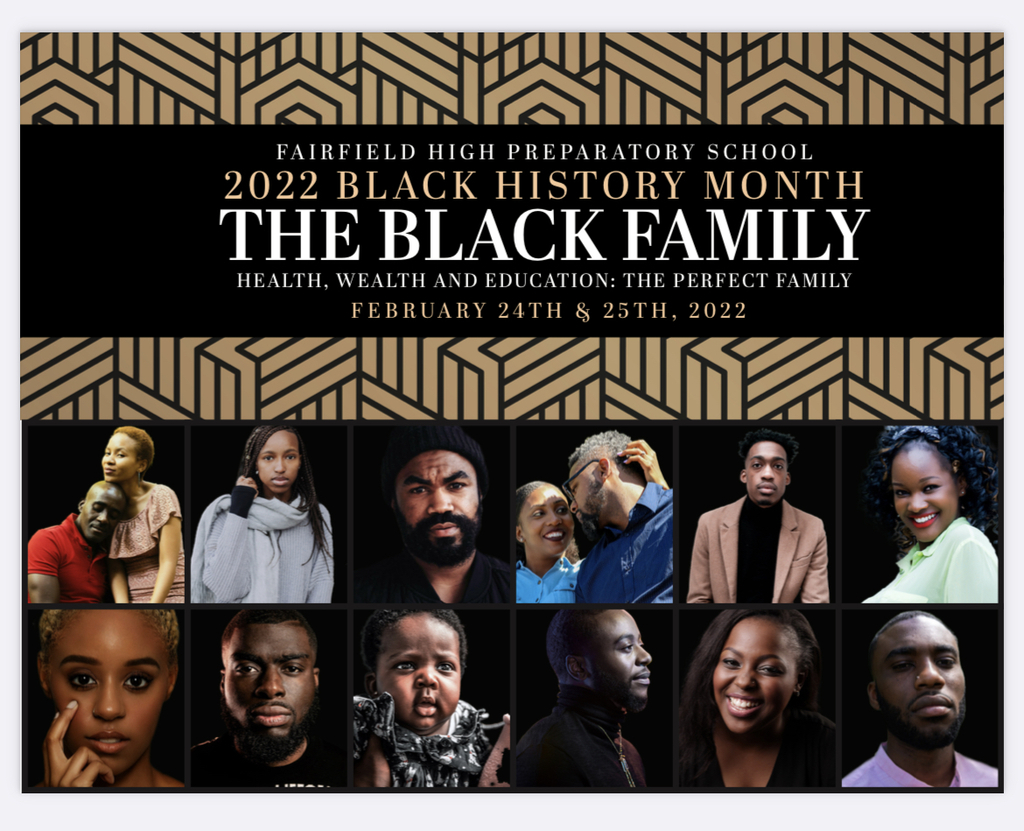 Please see attached.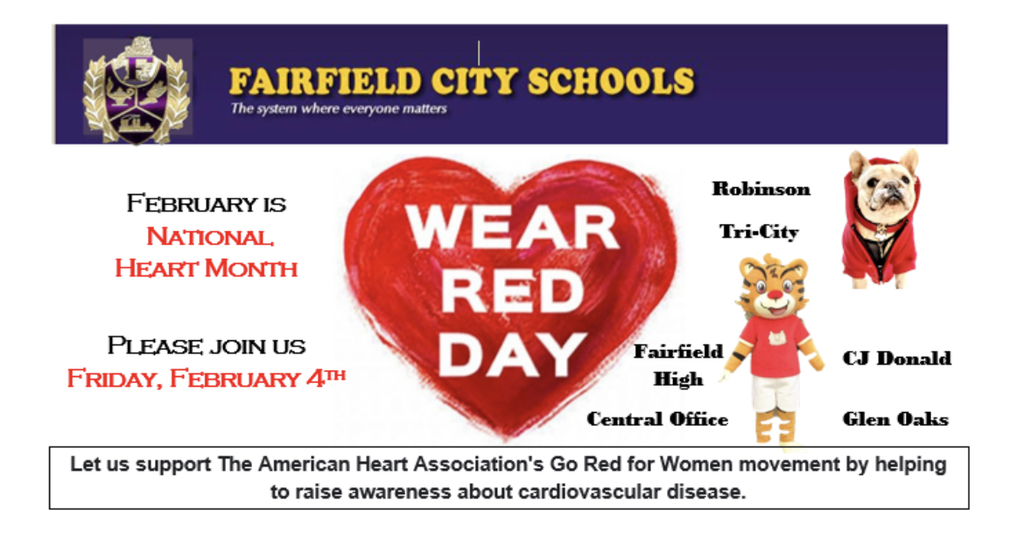 Congratulations to the seventh and eighth graders of Fairfield High for their outstanding first semester efforts. Stay focused, keep up the good work, and always do your best! We are looking forward to honoring students again at the Second Semester Honor Roll Program.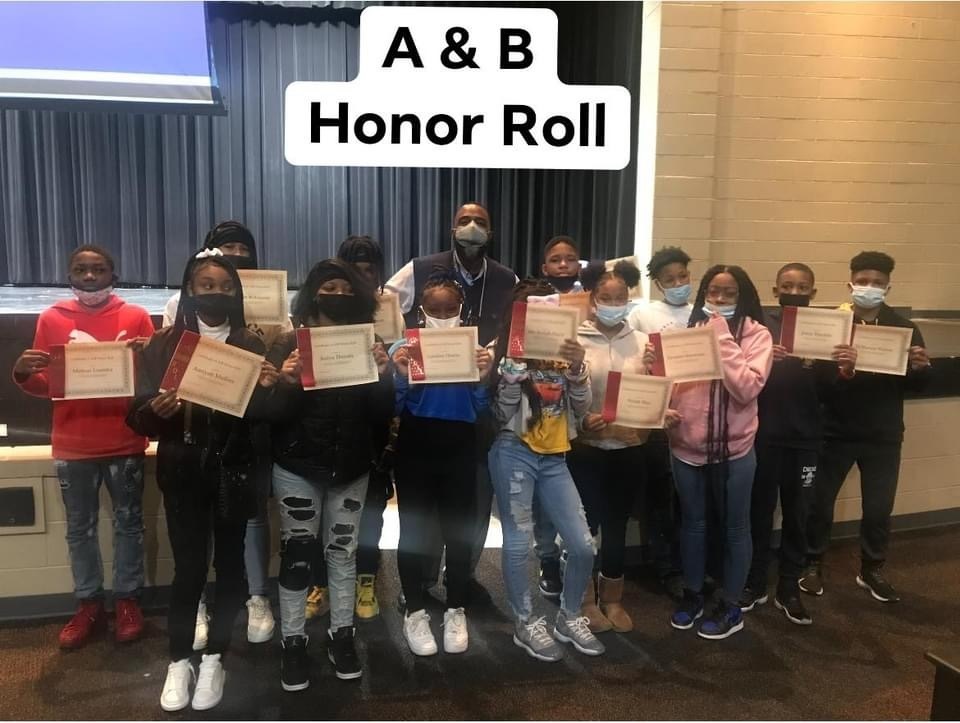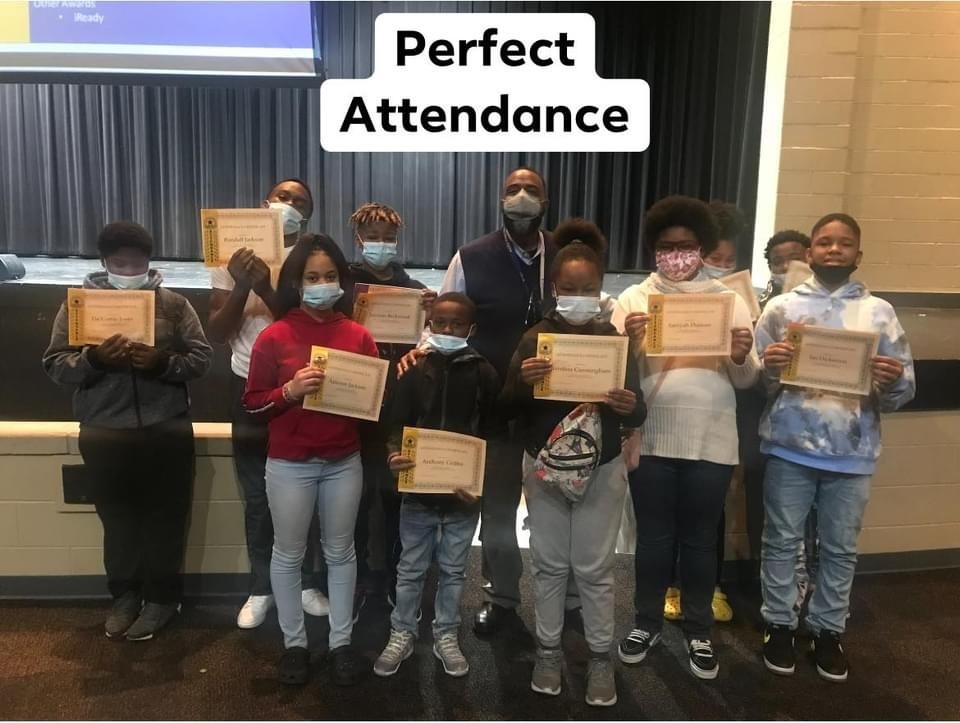 Tomorrow is an eLearning Day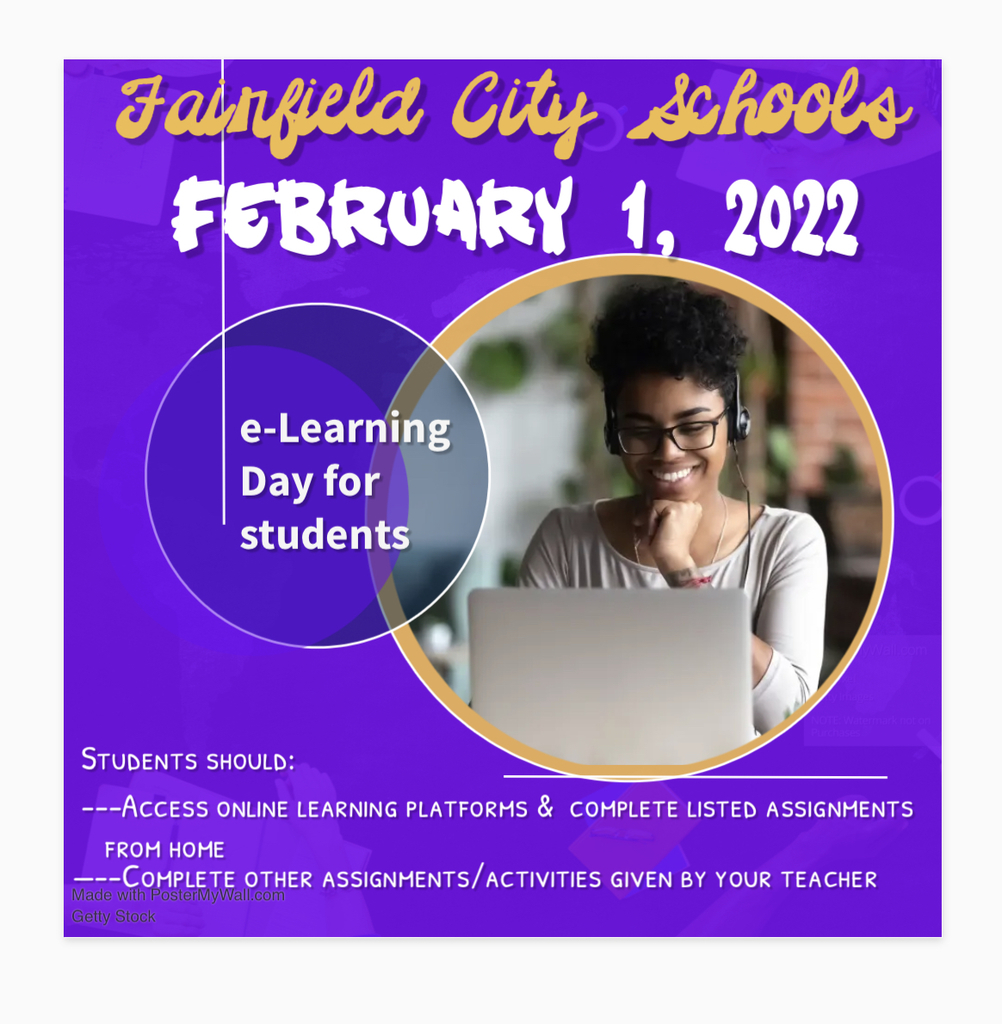 A great partnership…. Fairfield High's Principal, Dr. Timothy J. Perry and his Principal Coach, Vann Phillips.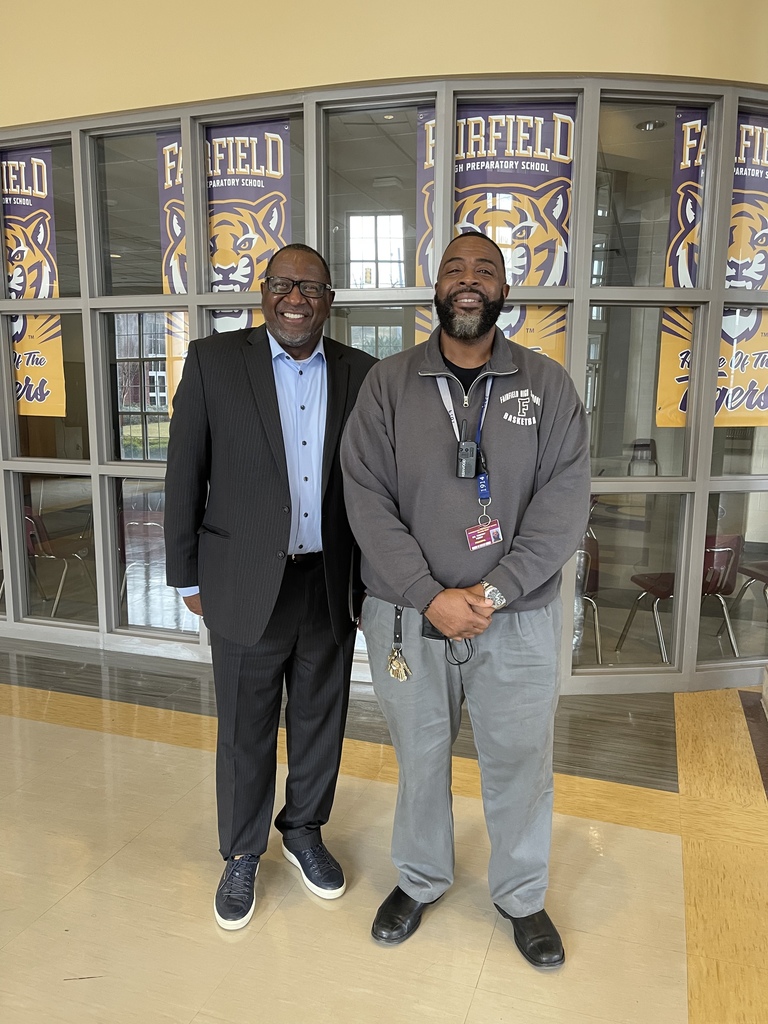 (Glen Oaks & Fairfield High) Bus #1402 will be late this morning.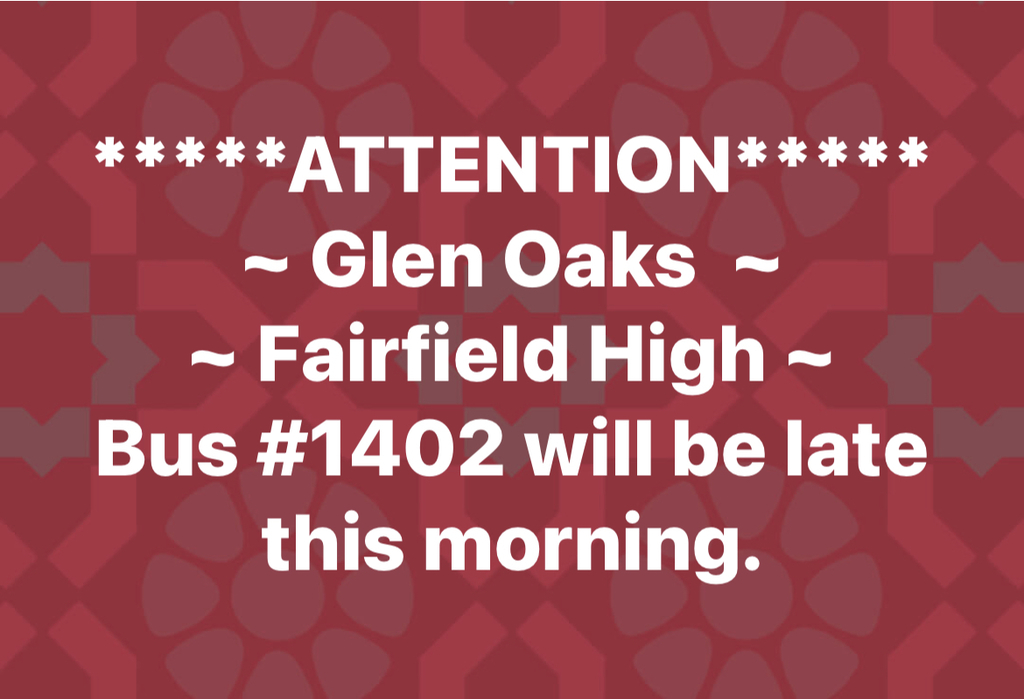 Congratulations to Ms. Spratt and seniors Jayla Garrett and Georghetta Conaway on achieving a qualifying score on the Advance Placement (AP) English Composition Exam. The students received a certificate and a $100.00 gift card.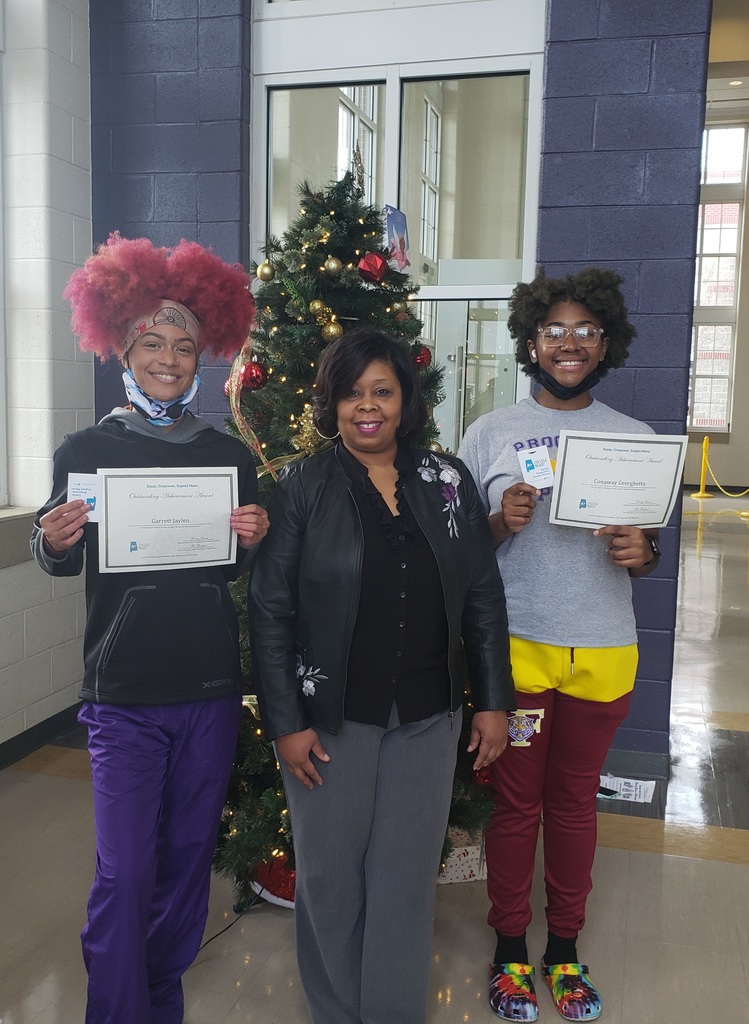 COVID Protocol All students and employees who have tested positive or was exposed to an individual who was positive should complete a COVID IMPACT.FIRM.
https://forms.gle/WtYMHFEcFeuzfVHS6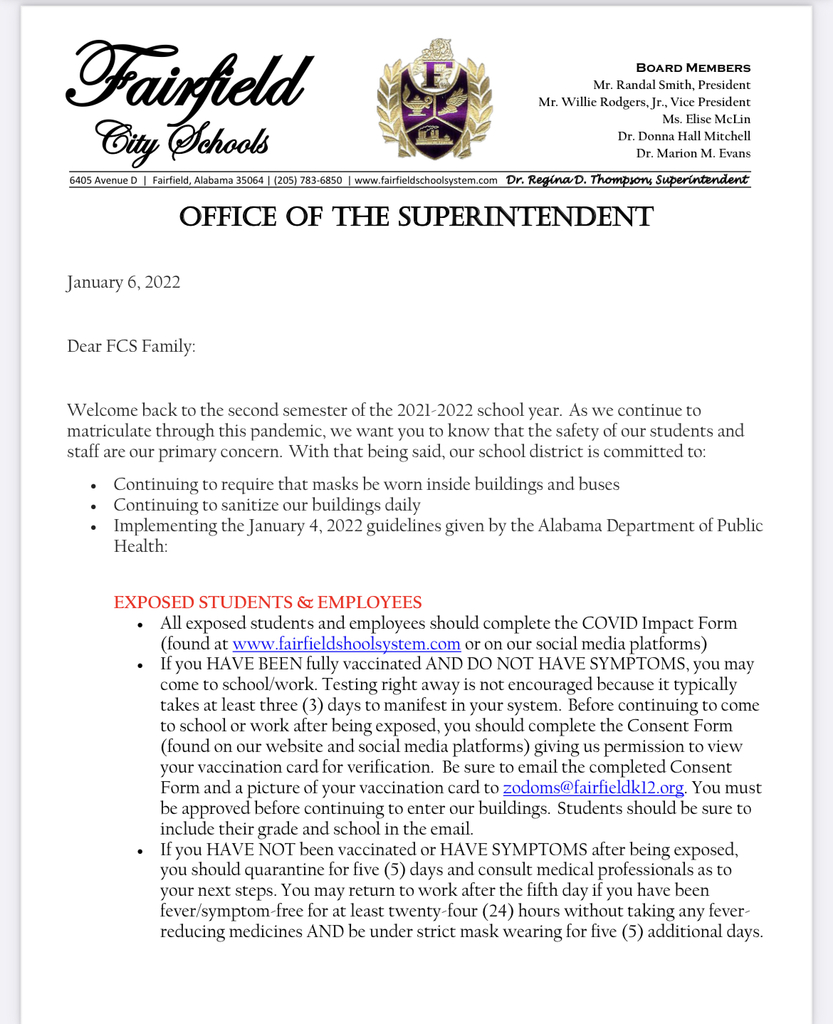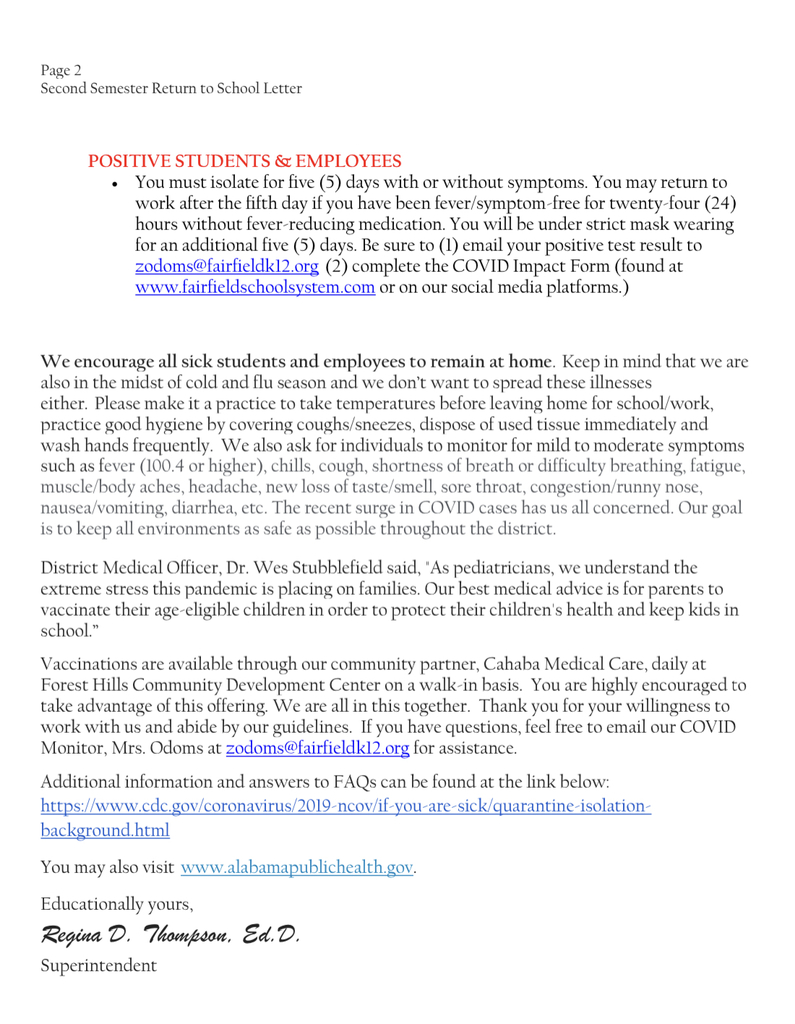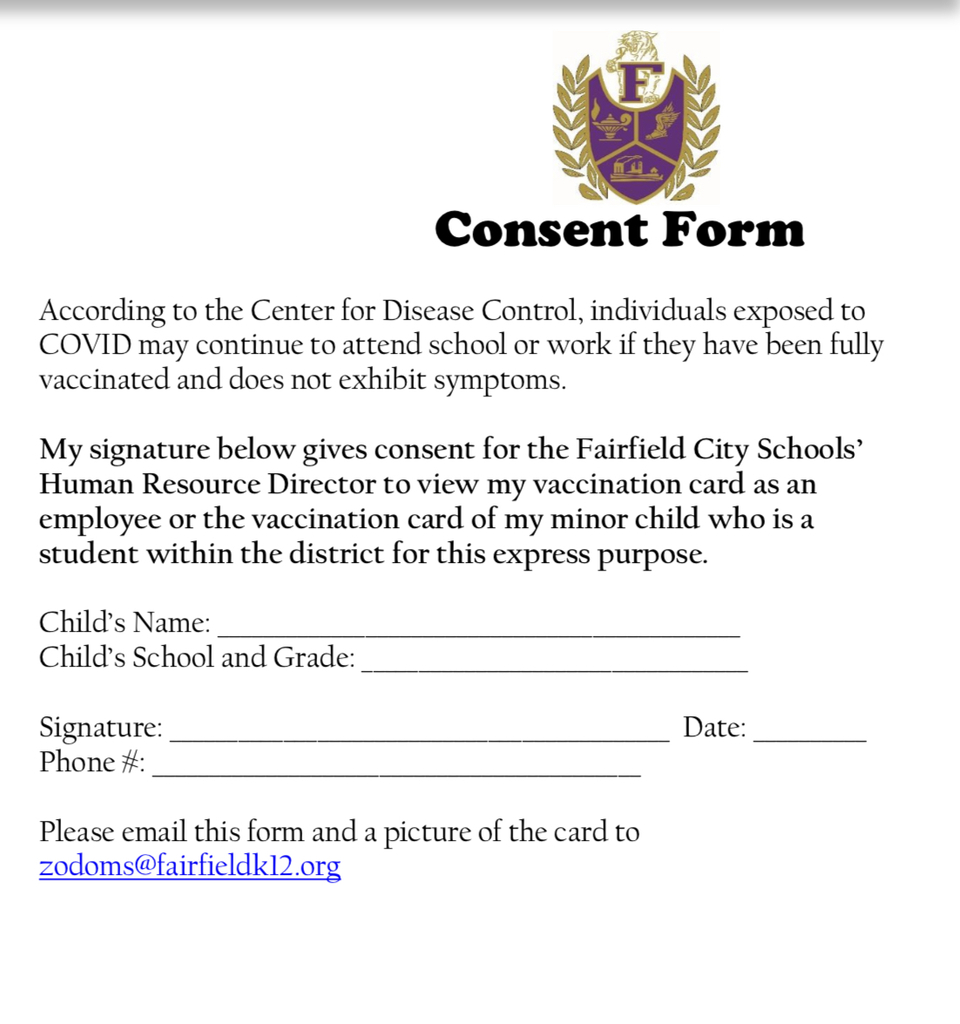 Please take note.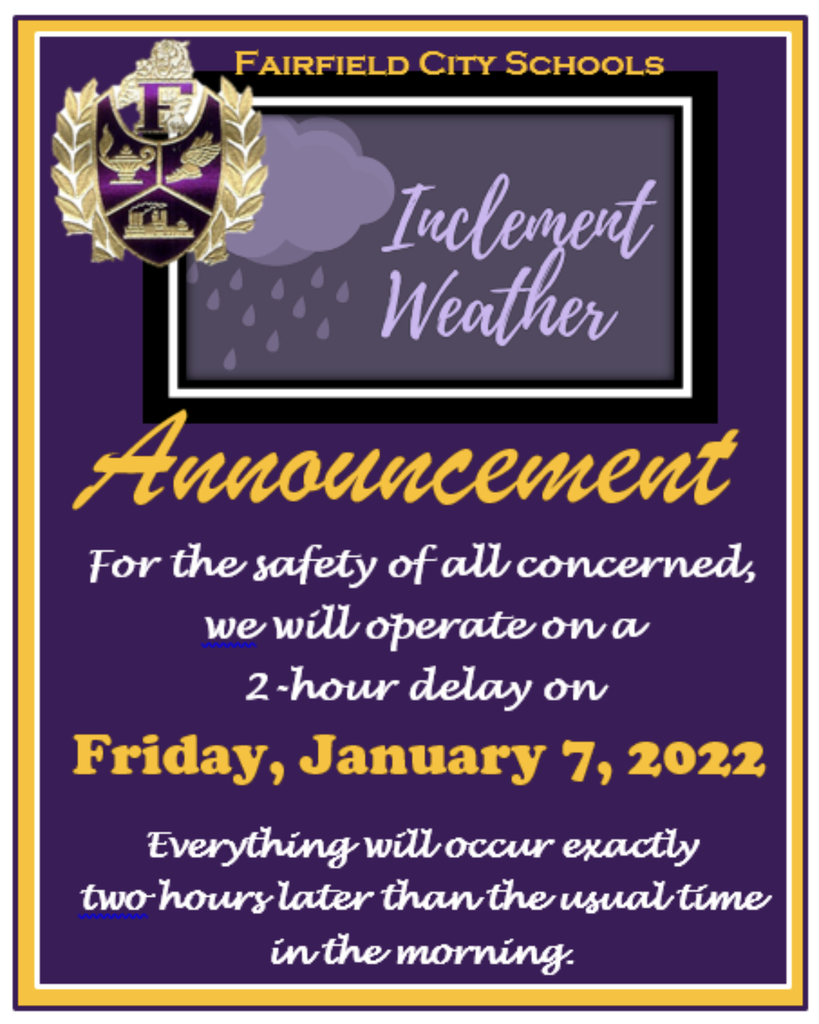 Reminder