COVID Protocol All students and employees who have tested positive or was exposed to an individual who was positive should complete a COVID IMPACT.FIRM.
https://forms.gle/WtYMHFEcFeuzfVHS6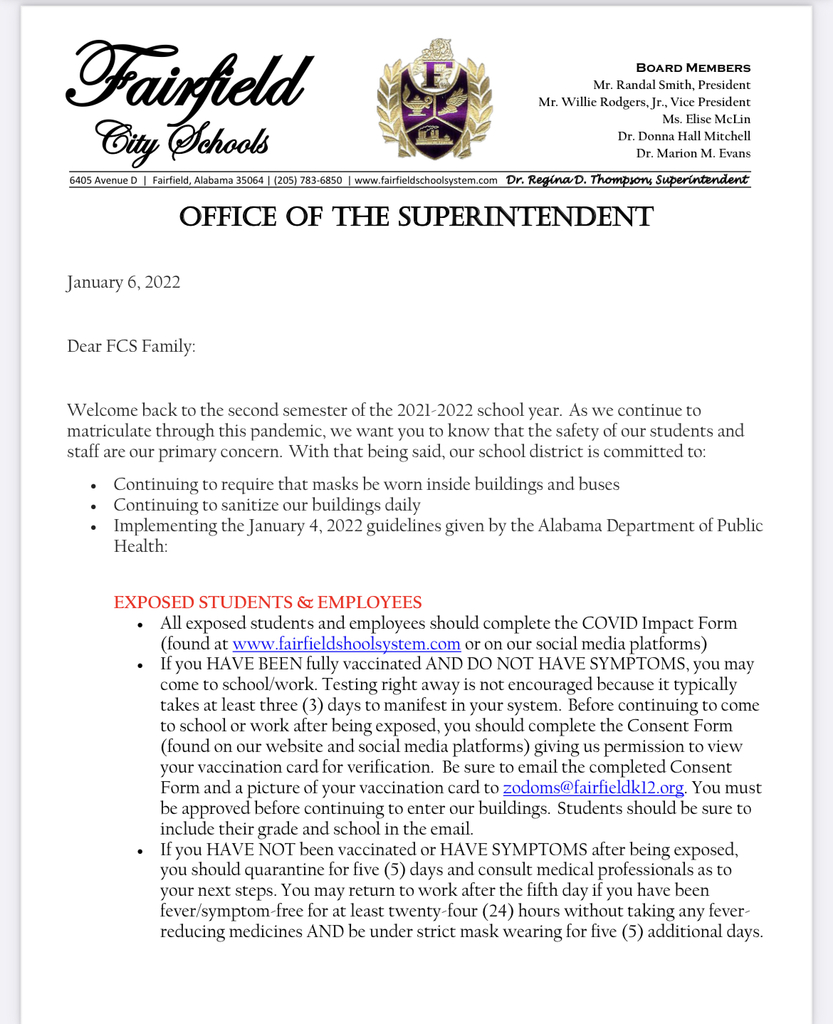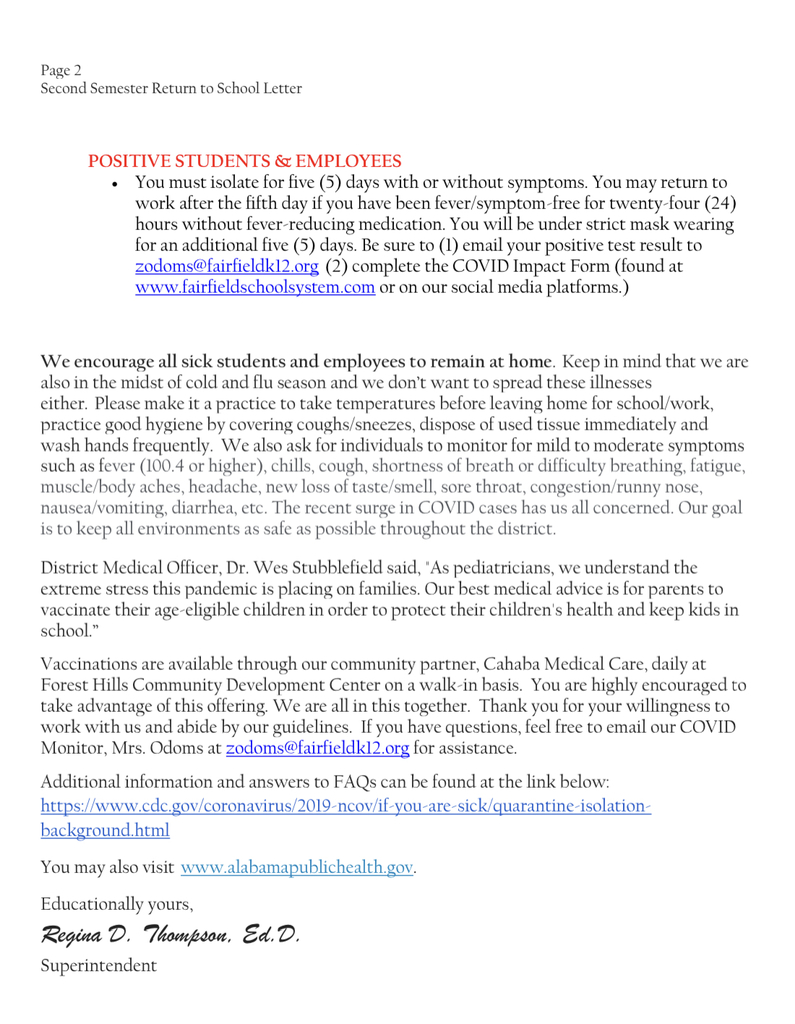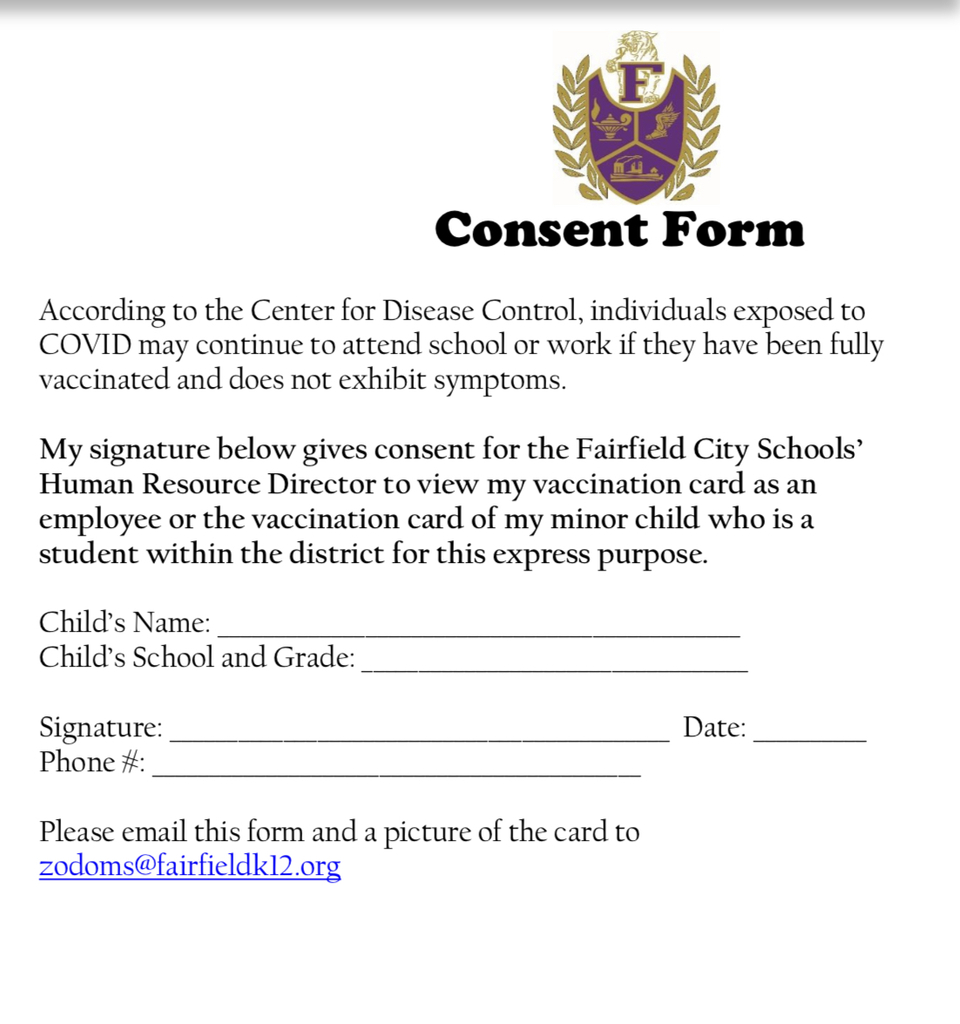 Please take note.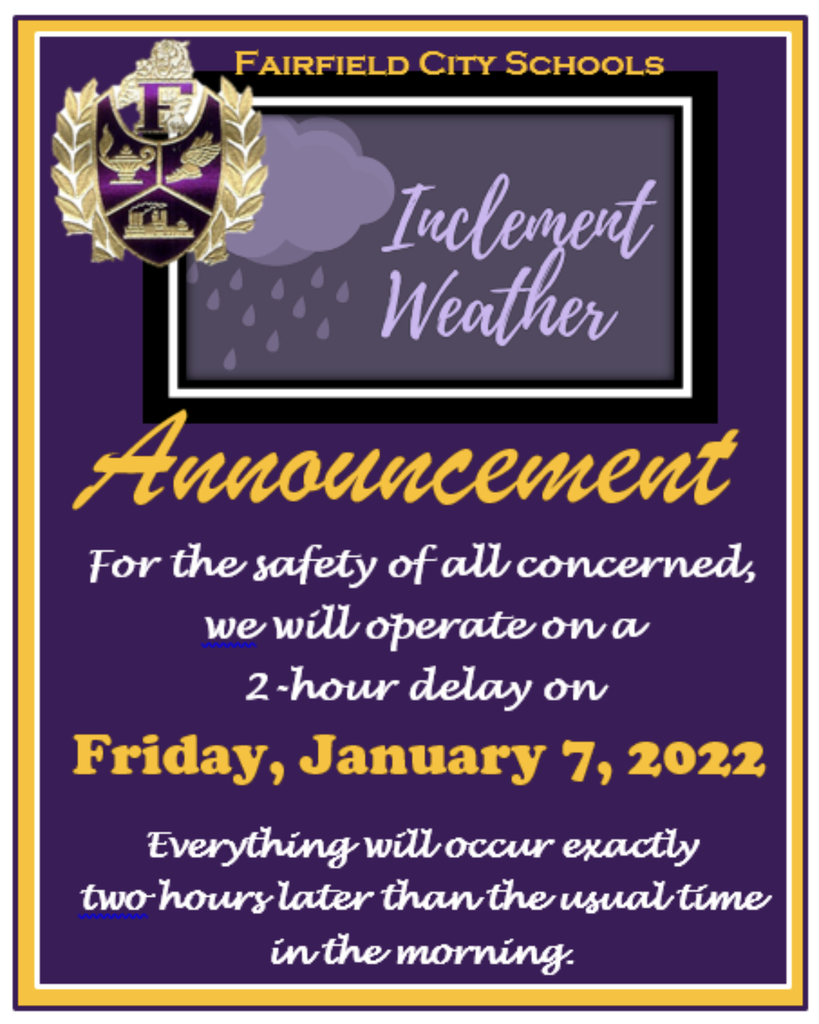 Reminder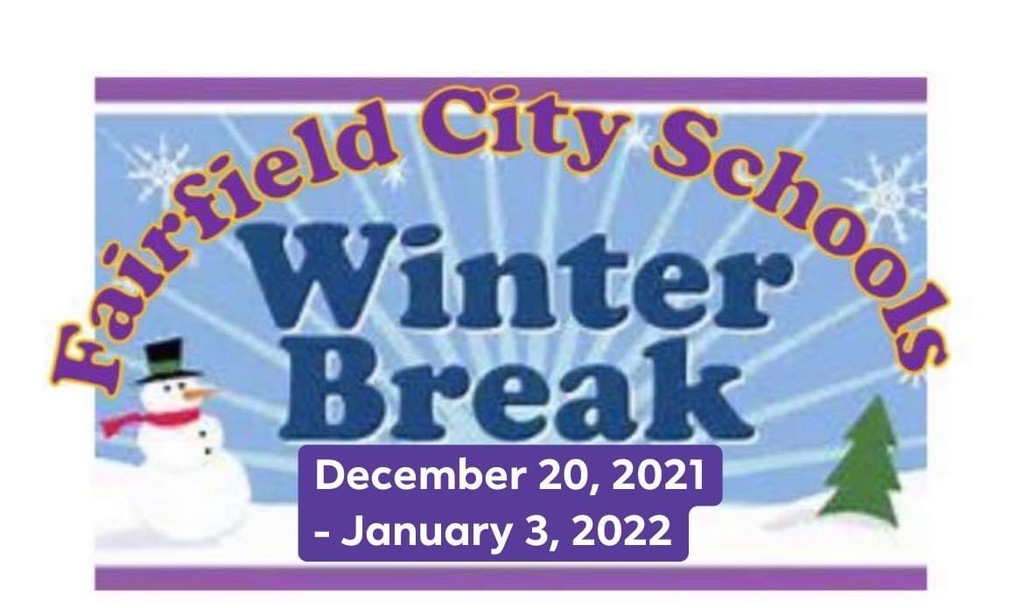 Reminder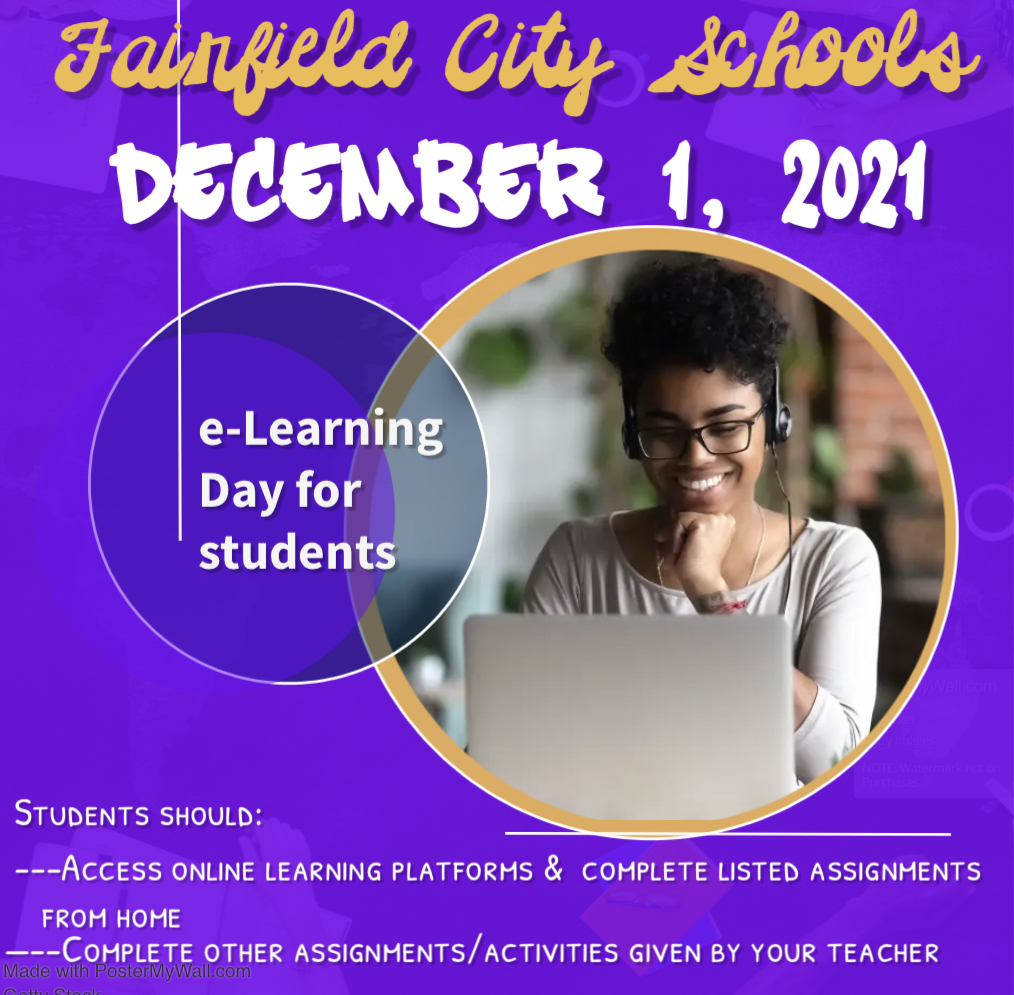 It's a friendly challenge amongst the schools spearheaded by the Career Tech Department. Donation deadline is December 2nd.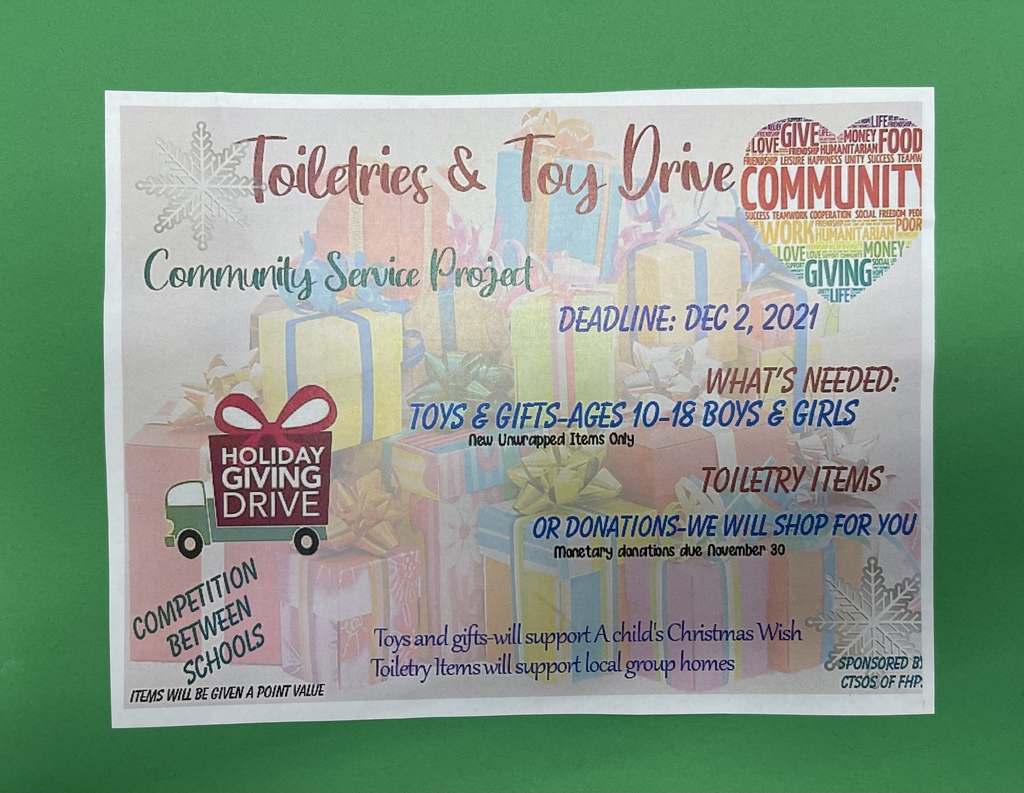 Literacy Night @ the Tri-City Pre-K Center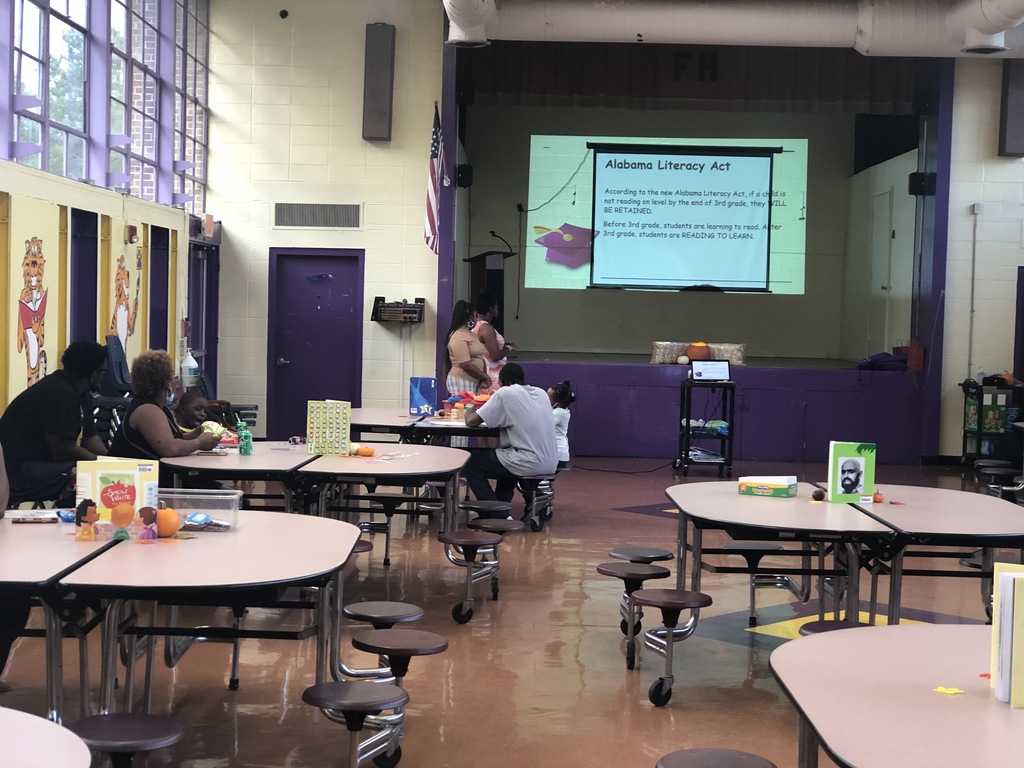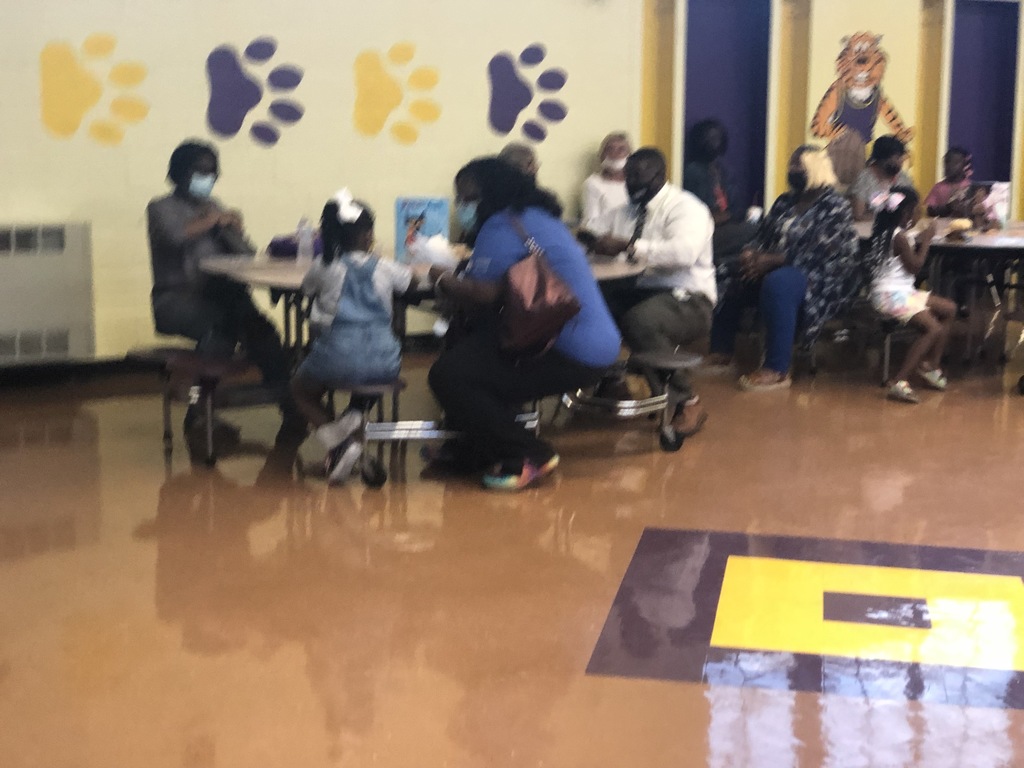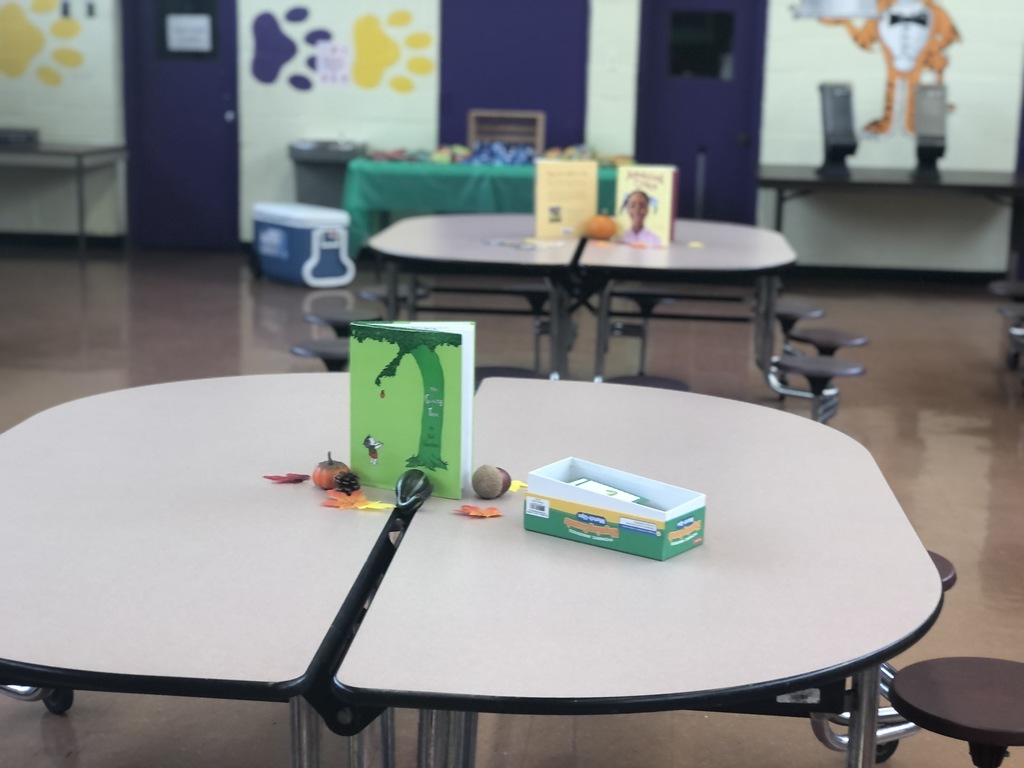 Congratulations to our 2021 Red Ribbon Poetry Contest winners: Janya Brown, Jaidyn Clayton-Morris, Janiya Coleman, Jamyiah Green, Antonnio Melton, and Amiyah Mullins.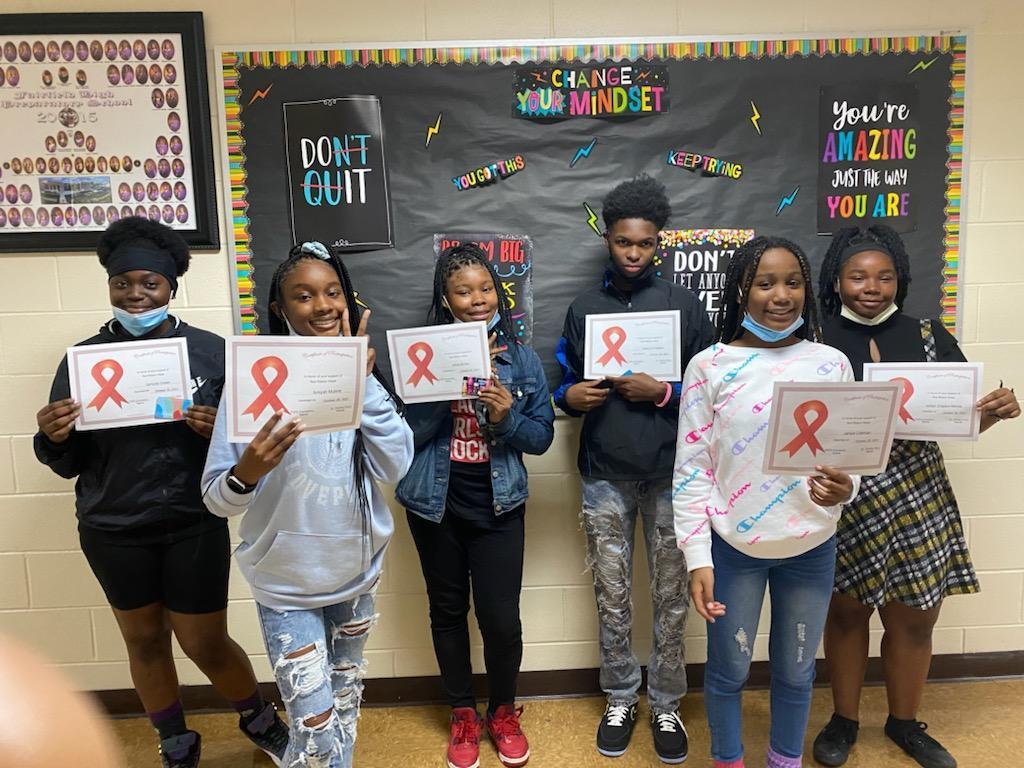 REMINDER & REQUEST Today is an Early Dismissal Day. If you did not receive the reminder call on last evening, please contact your school's secretary to update your phone number. Please and thank you.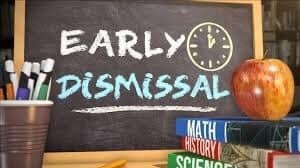 Friday is an Early Dismissal Day.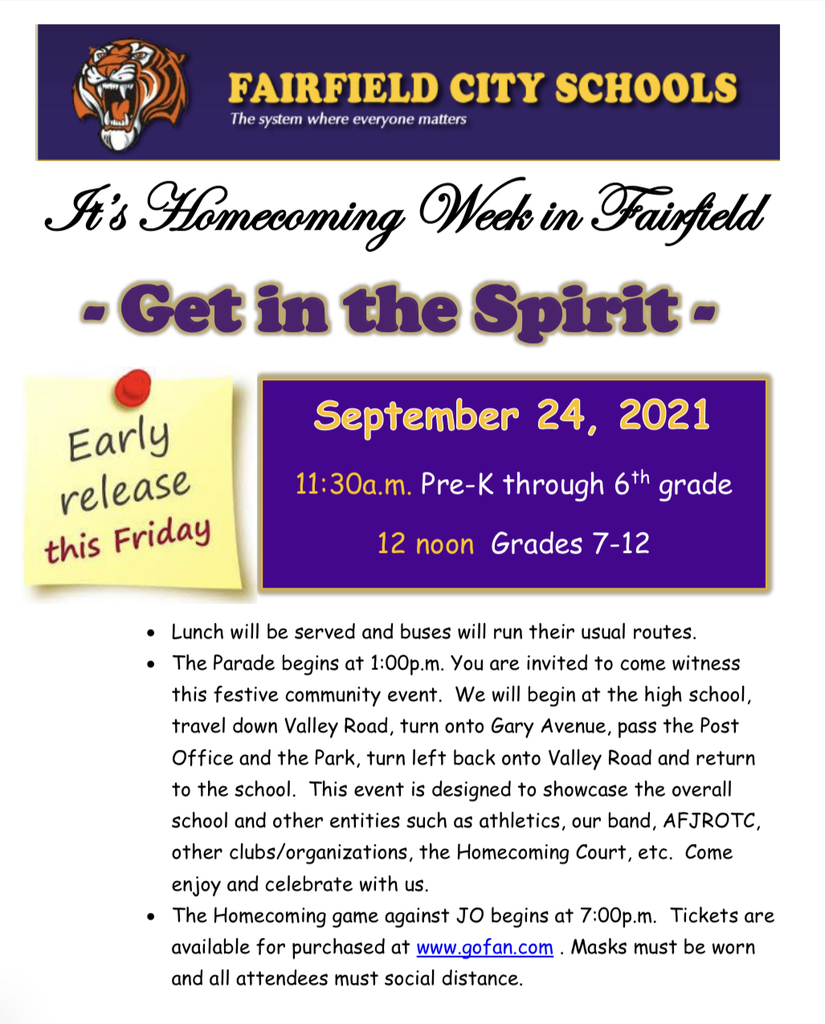 Thanks Stillman College for naming Fairfield High Preparatory School "High School of the Week"!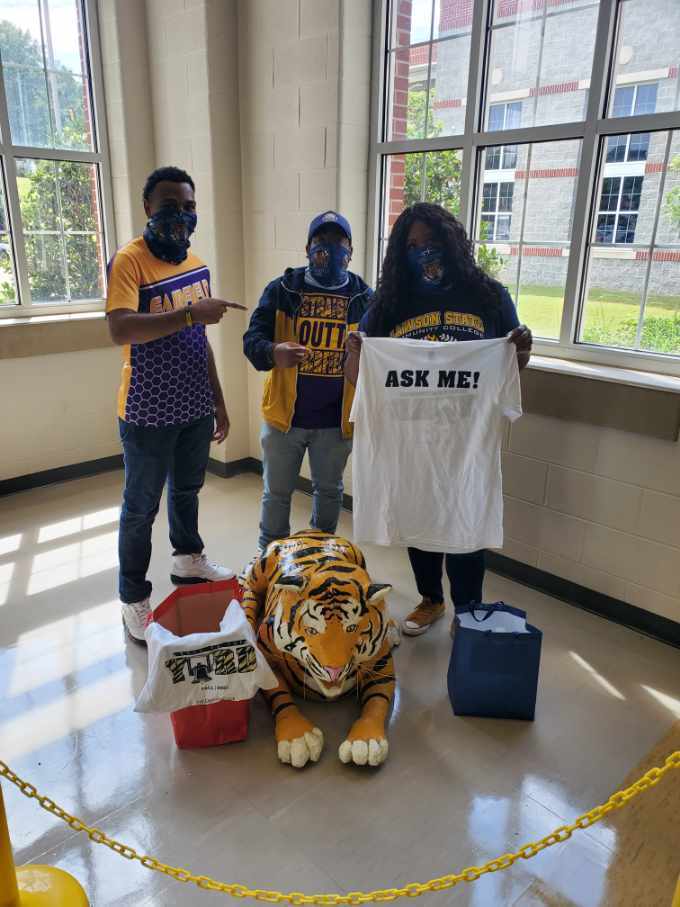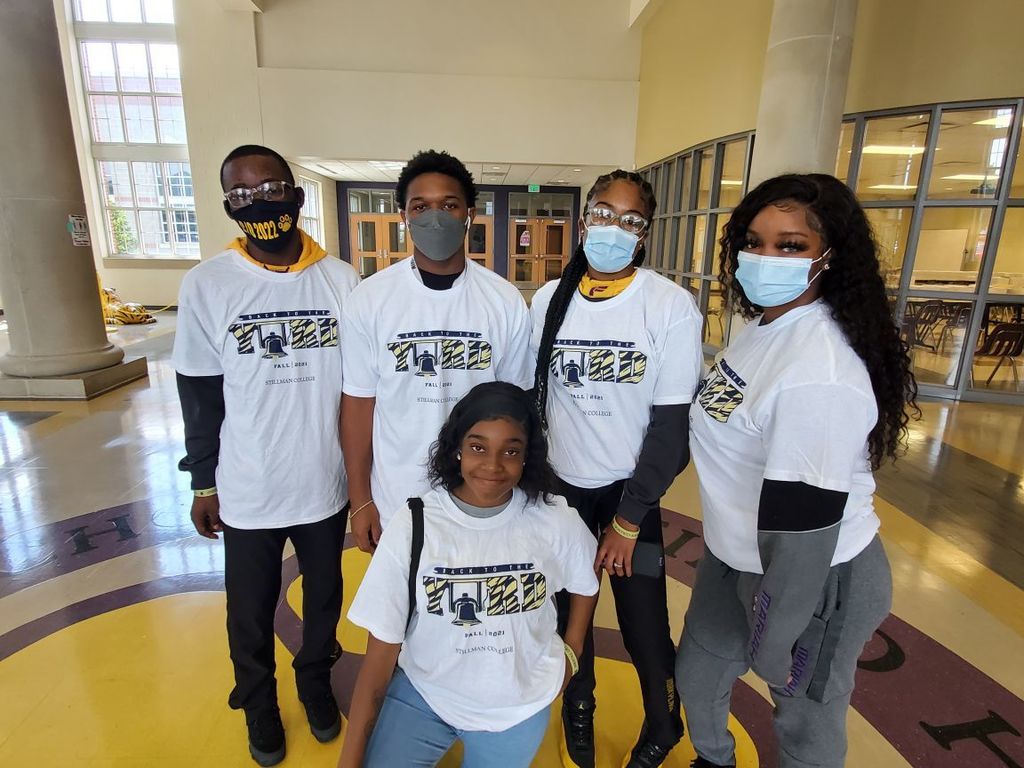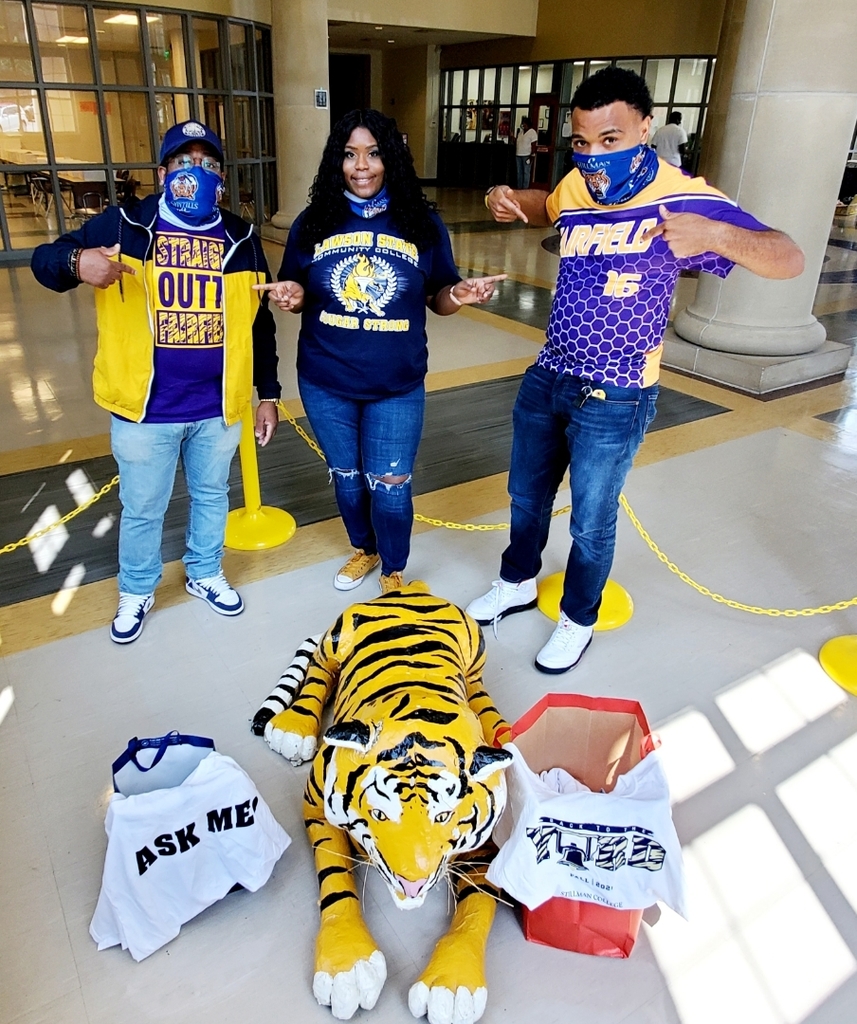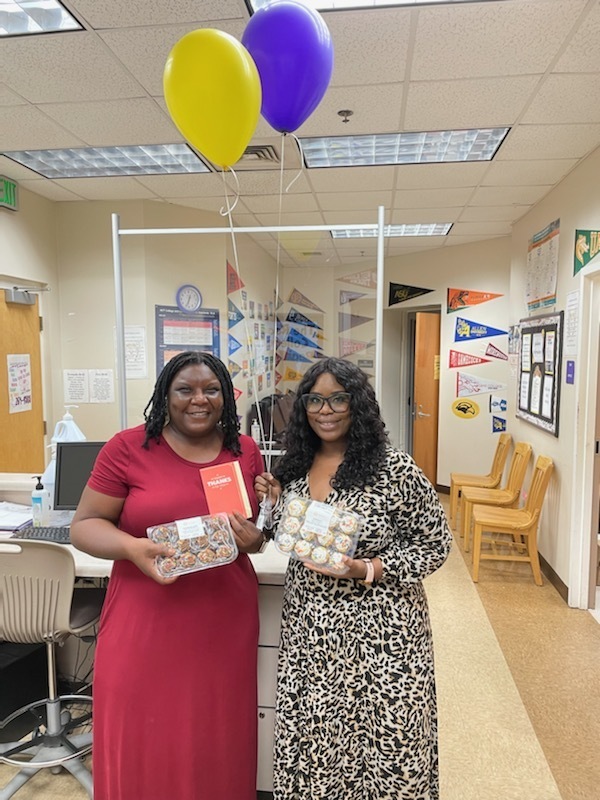 During #WhyApply Day, the community supports and encourages students to apply to college by sharing why they believe students should apply. #FHPS #ThePrep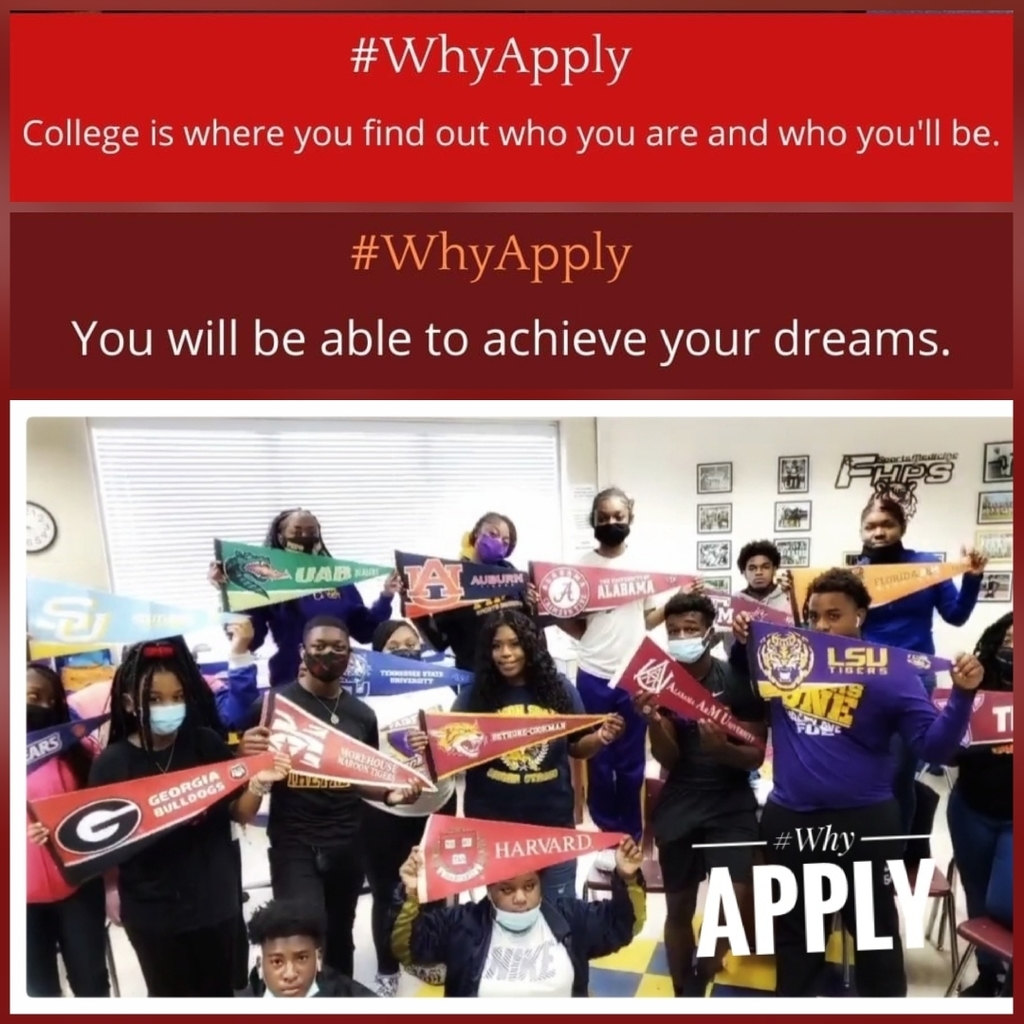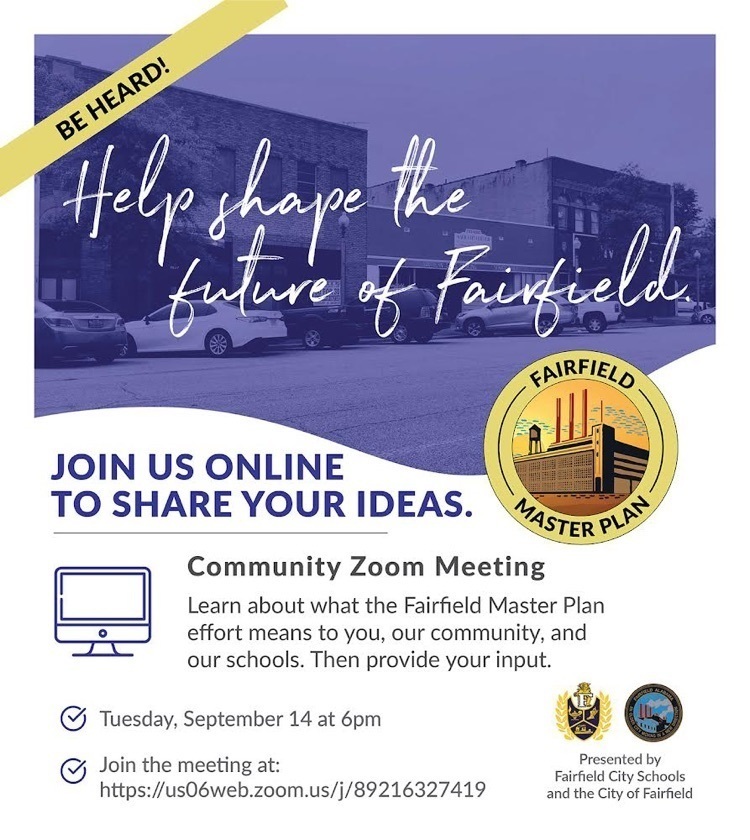 Financial Aid Informational Meeting with Lawson State Community College Representative Fairfield High Preparatory School September 16, 2021 @10:00 a.m. in the Fine Arts Building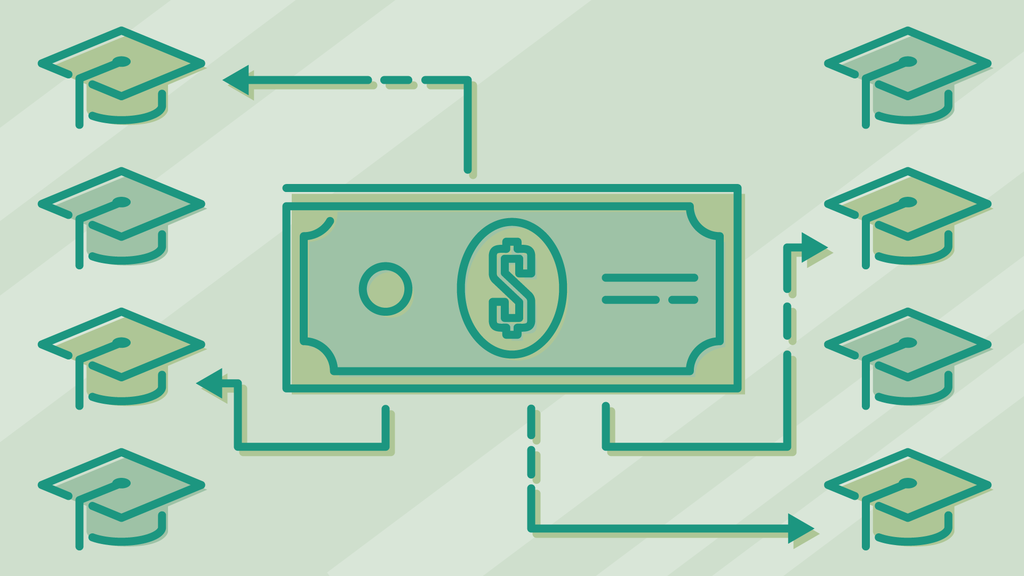 Join Fairfield Town Hall Meeting to discuss the Fairfield Master Plan September 14 @ 6:00 pm via Zoom.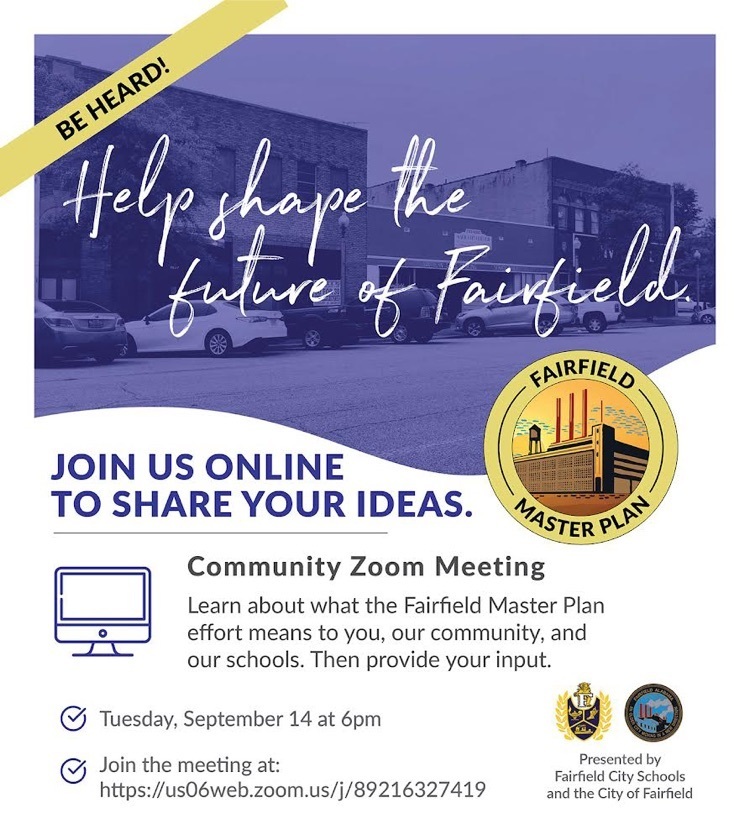 FCS WEATHER ANNOUNCEMENT Monday, August 30th - all practices and afterschool activities have been cancelled Tuesday, August 31st - All schools and offices will be closed...all practices and afterschool activities cancelled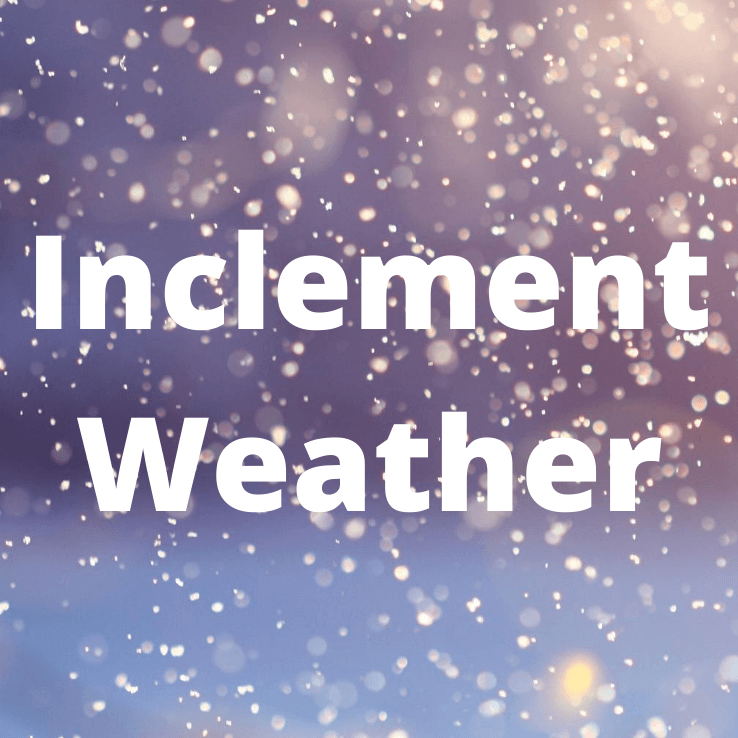 Please join All Nations Church, Fairfield City Schools, Royal Divinity Food Bank, Bundles of Hope Diaper Bank, and all other Partners of All Nations Church for another Back to School Drive Thru Rally. Saturday August 21, 2021 @12 pm. Text "CONNECT" to 833-224-6311. 4411 Lloyd Nolan Pkwy, Fairfield AL 35064.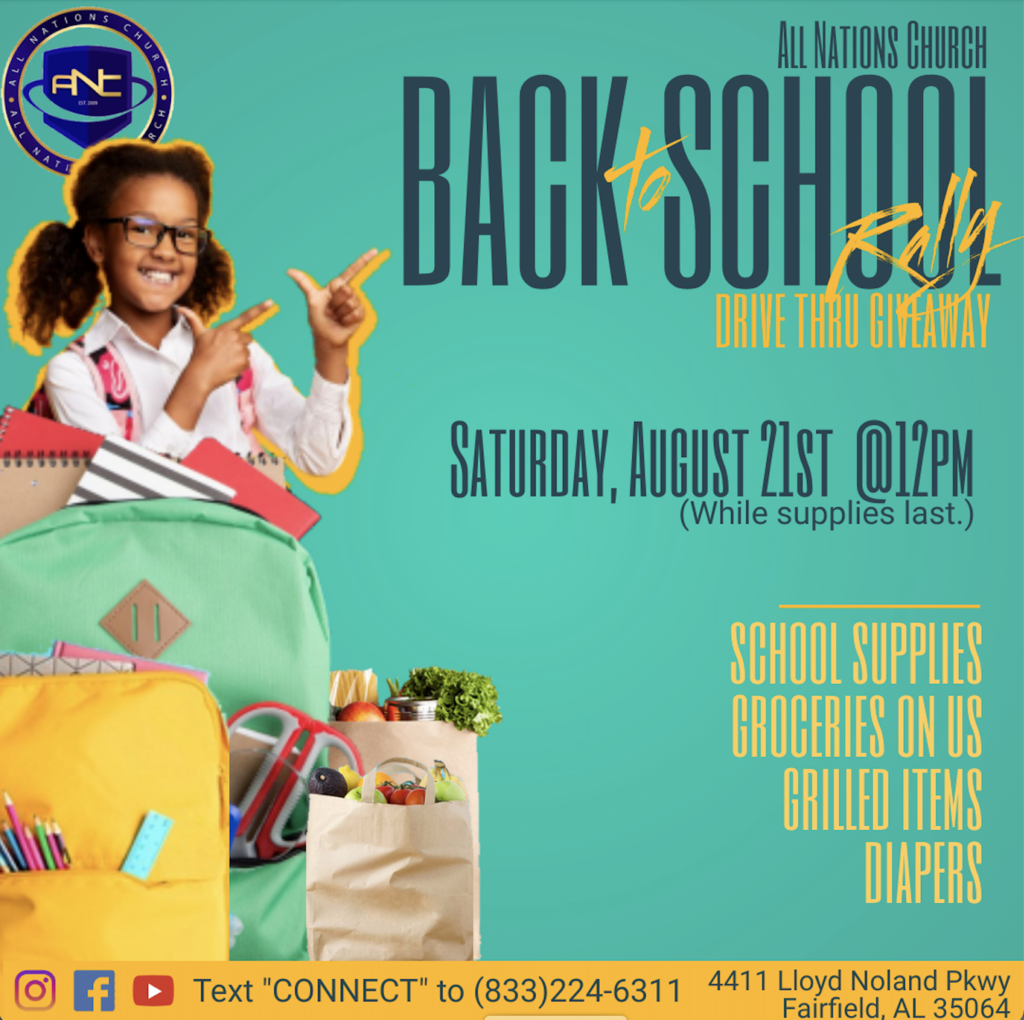 New Employee Orientation Picking up supplies for the new year!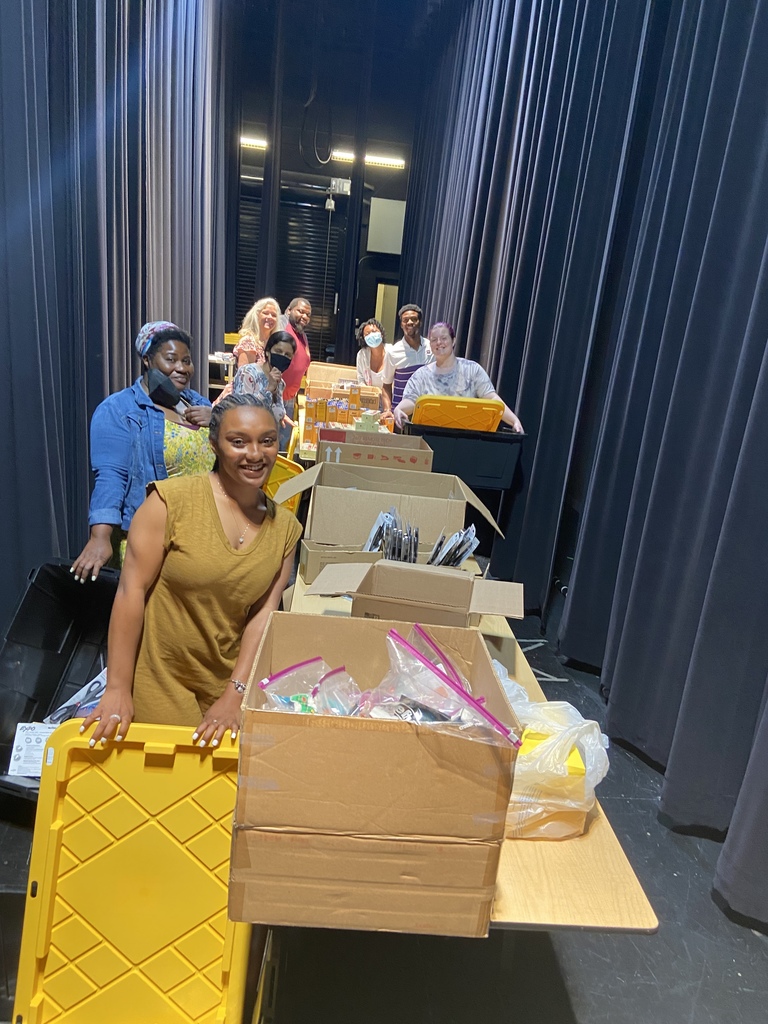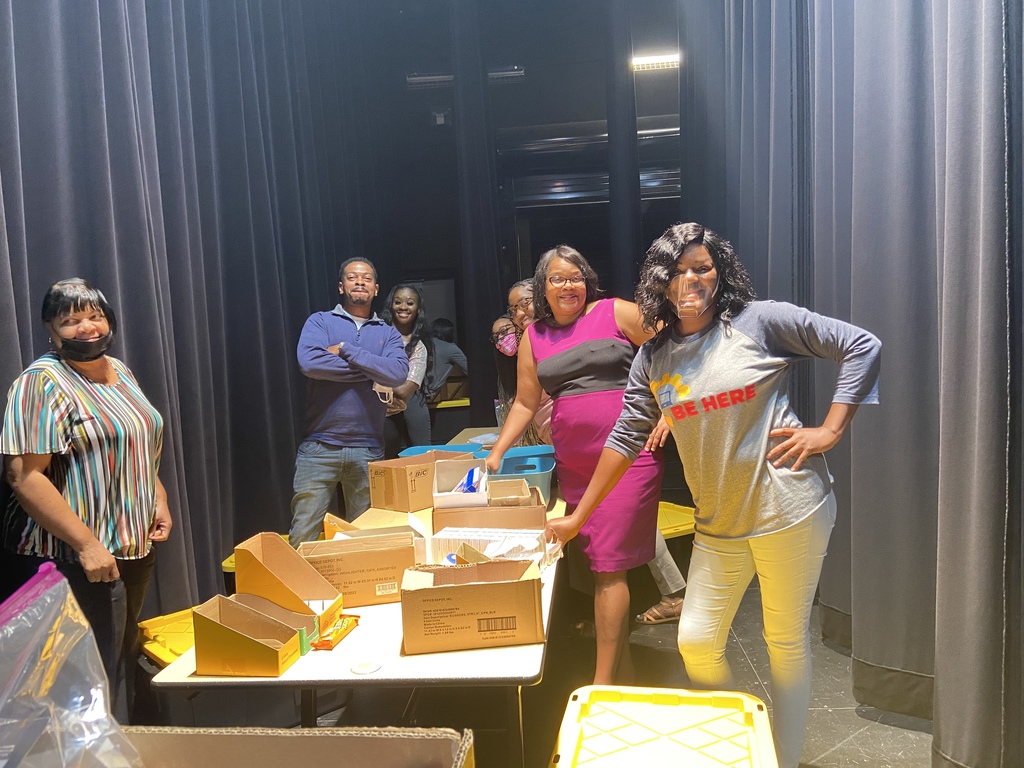 Shania Nunn wins North MVP award. Congratulations!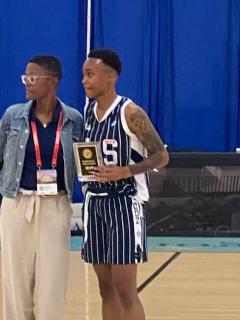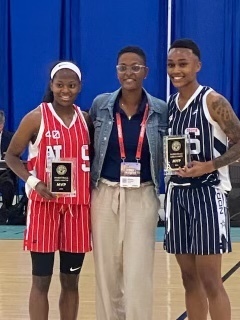 Message