More photos from the 2021 Model Schools Conference. We are so proud to have been one of three school districts selected to share their innovative journey to transforming education for students.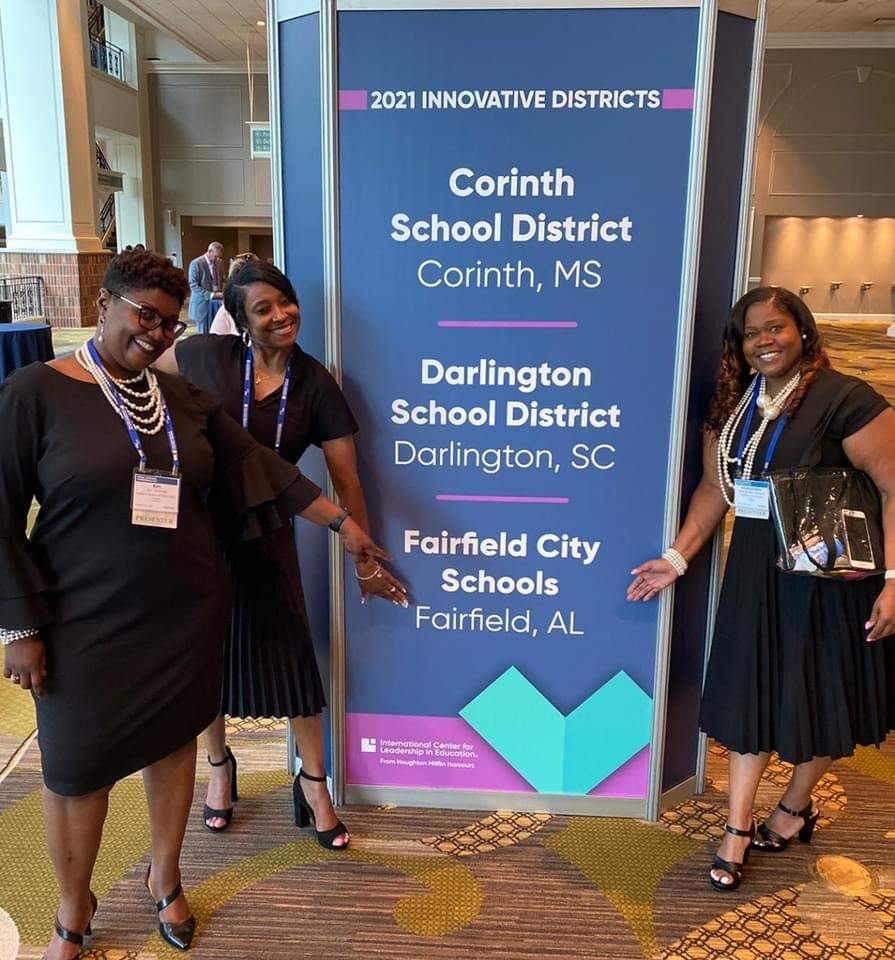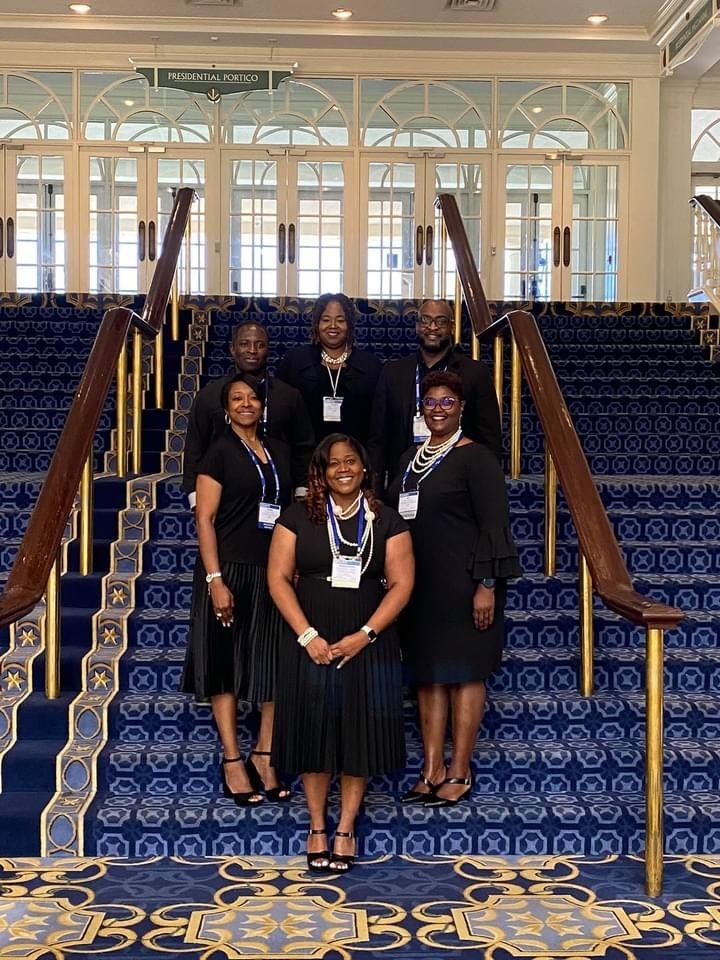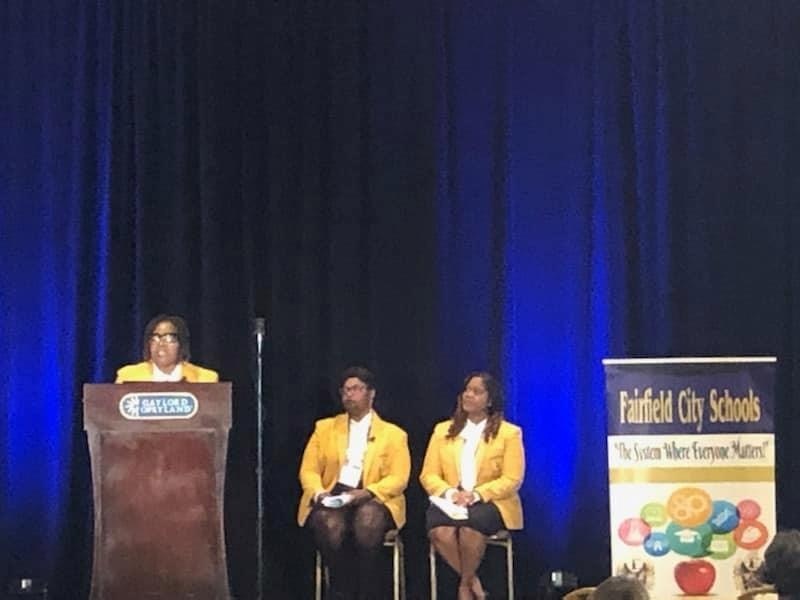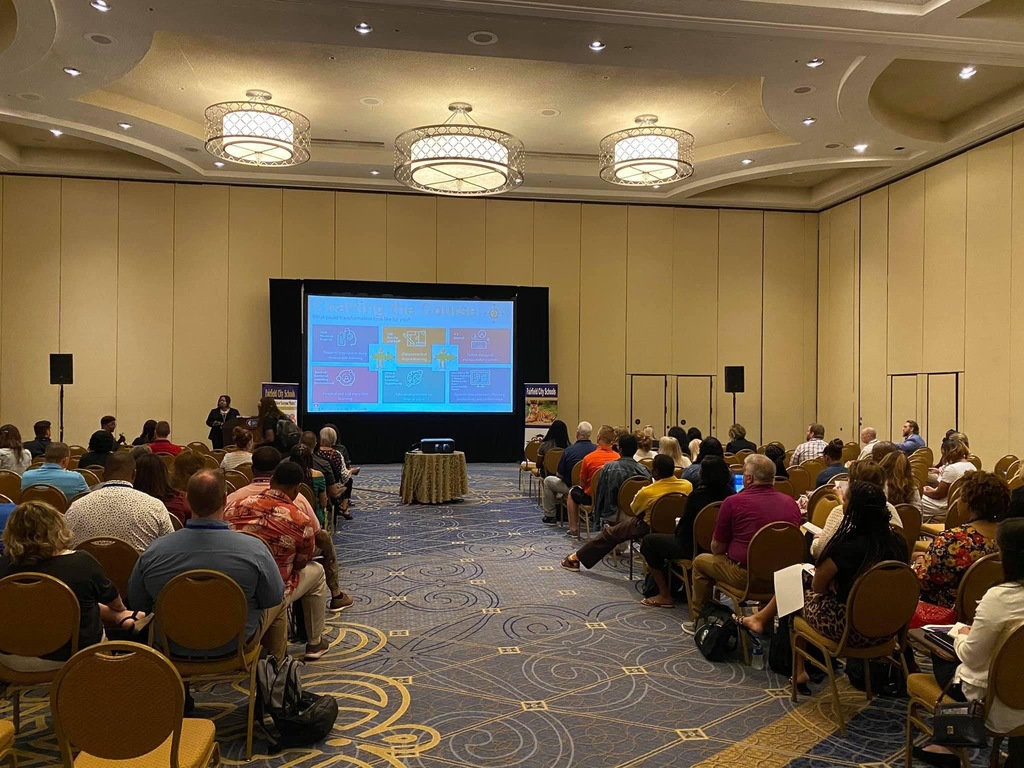 After Care will be available to Kindergarten through twelfth grade students. We will start on the first day of school and spaces are limited. Applications can be found at your child's school.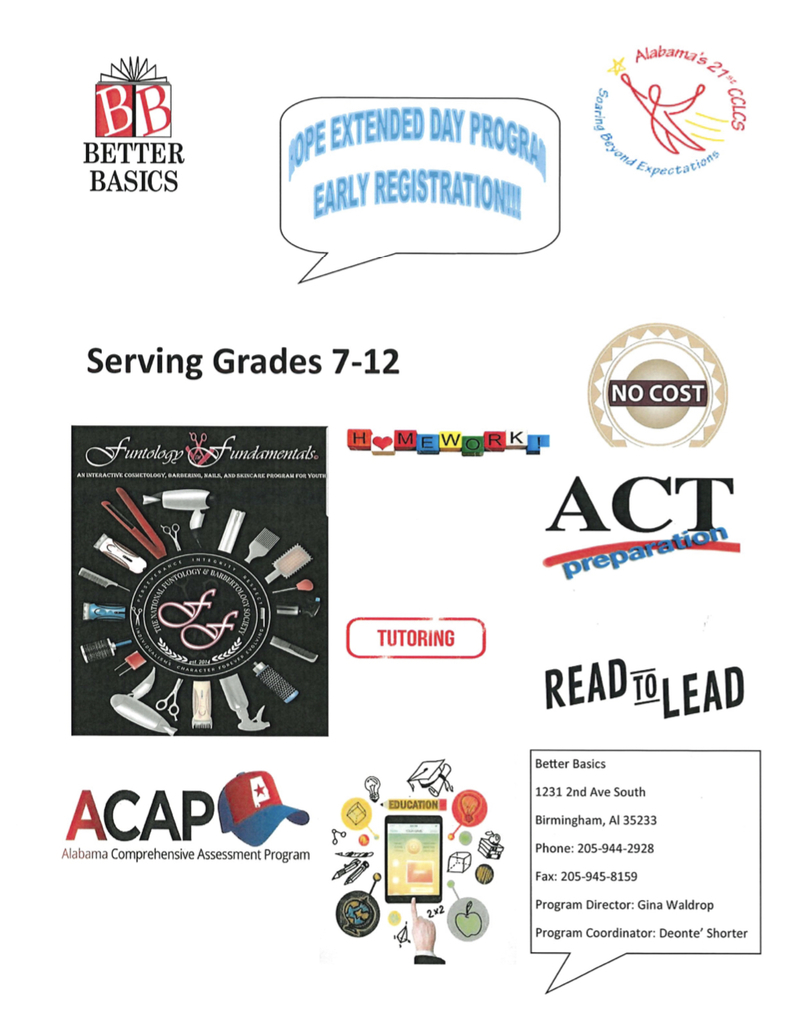 Mark your calendar for our final round of registration.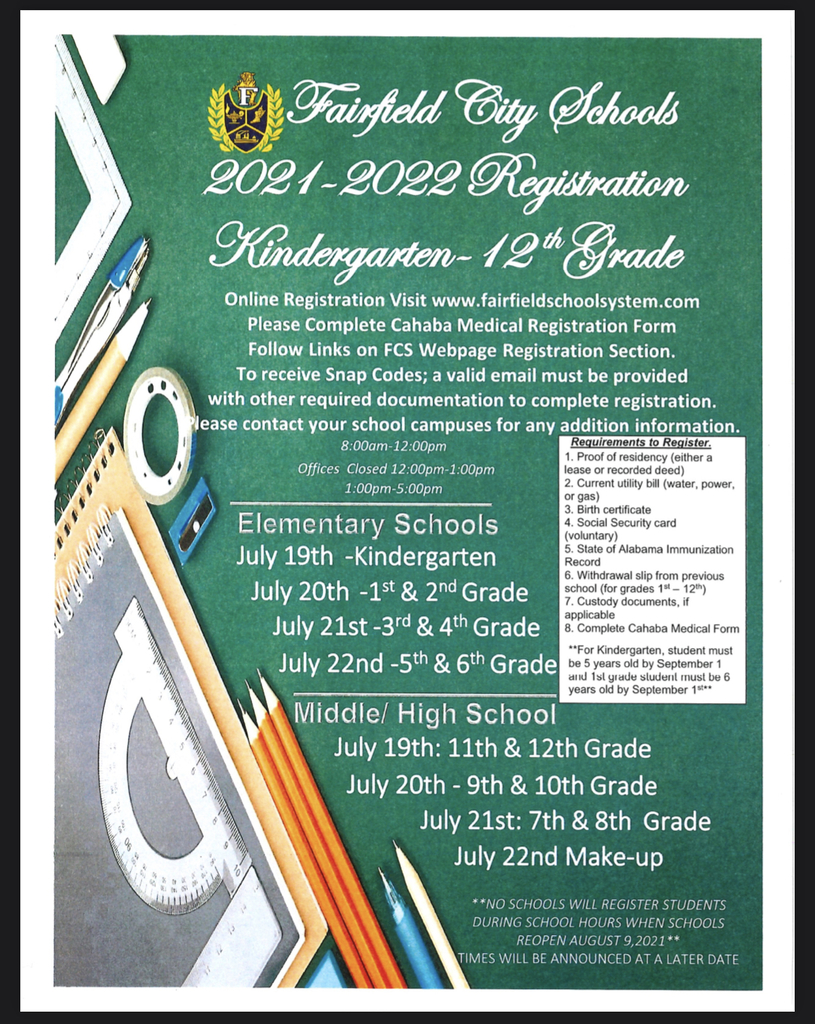 Our cheerleaders are looking marvelous @ Cheer Camp 2021! #FairfieldHighPreparatorySchool @ #UAH

We are excited to announce our continued partnership with Lawson State Community College. On July 20th at 5:30 p.m. in the auditorium at Fairfield High Preparatory School, we will be meeting with students who are interested in Dual Enrollment. If you have a G.P.A. of 2.5, an 18 on the English part of the ACT, or a 19 on the Math part of the ACT; you are eligible to participate. See you there!!


It's official... We have a new board member. Welcome Mrs. Marion M. Evans.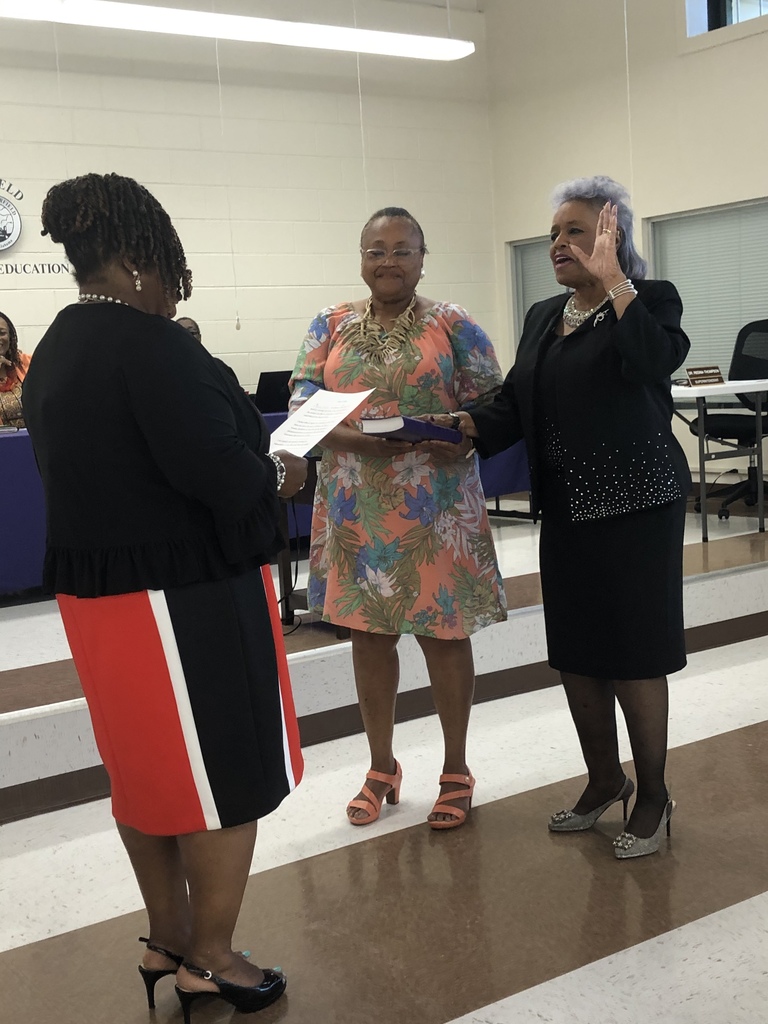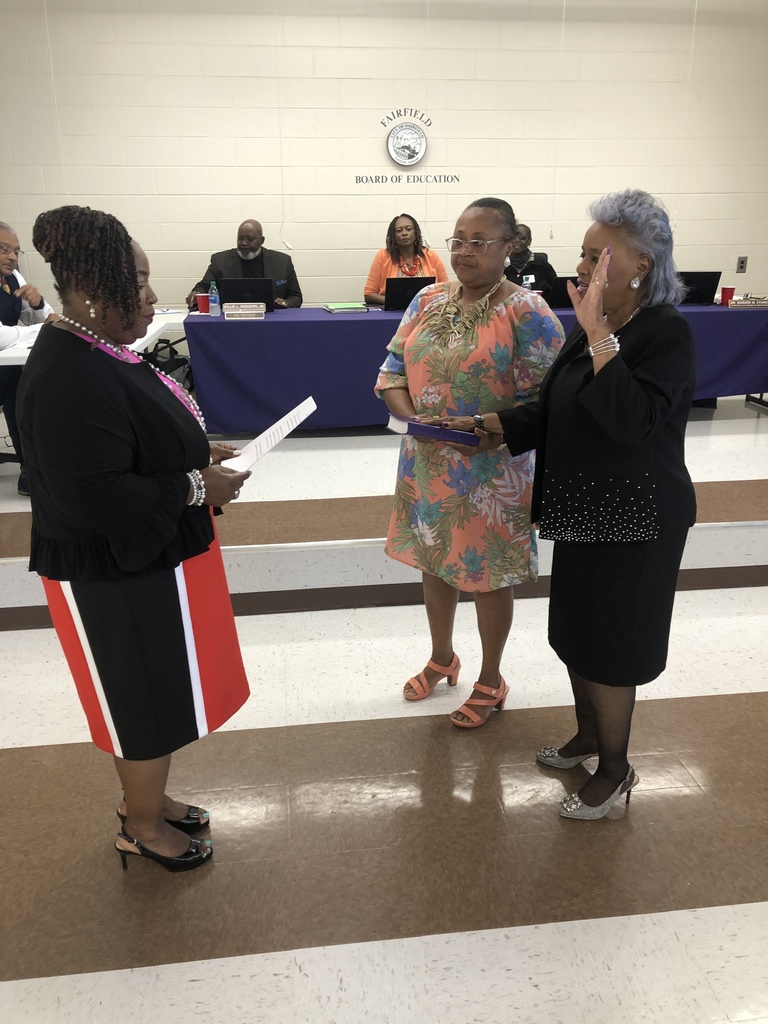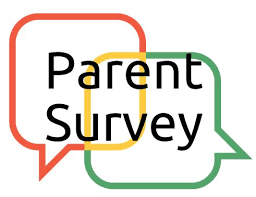 See you soon!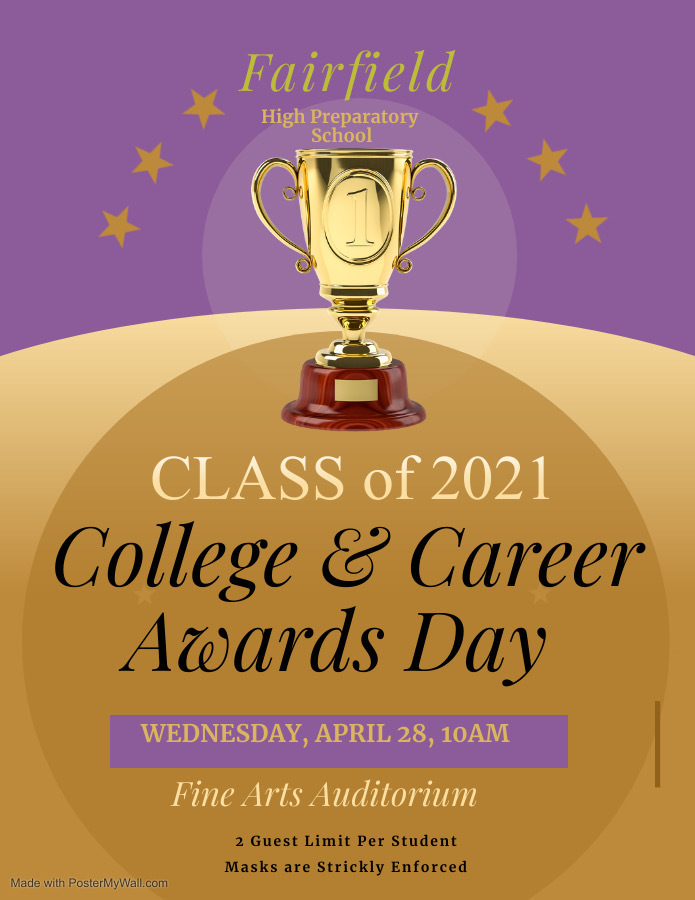 We are hiring!

Schools closed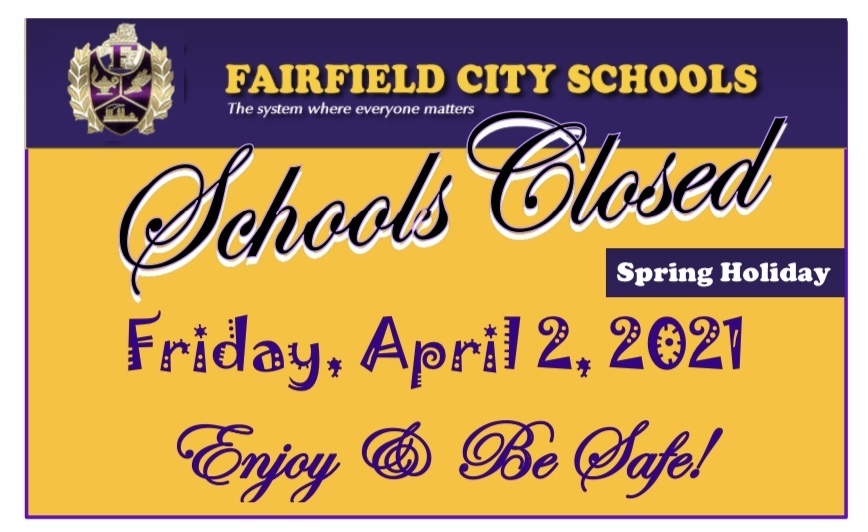 Calling all 4-14 year olds interested in playing baseball.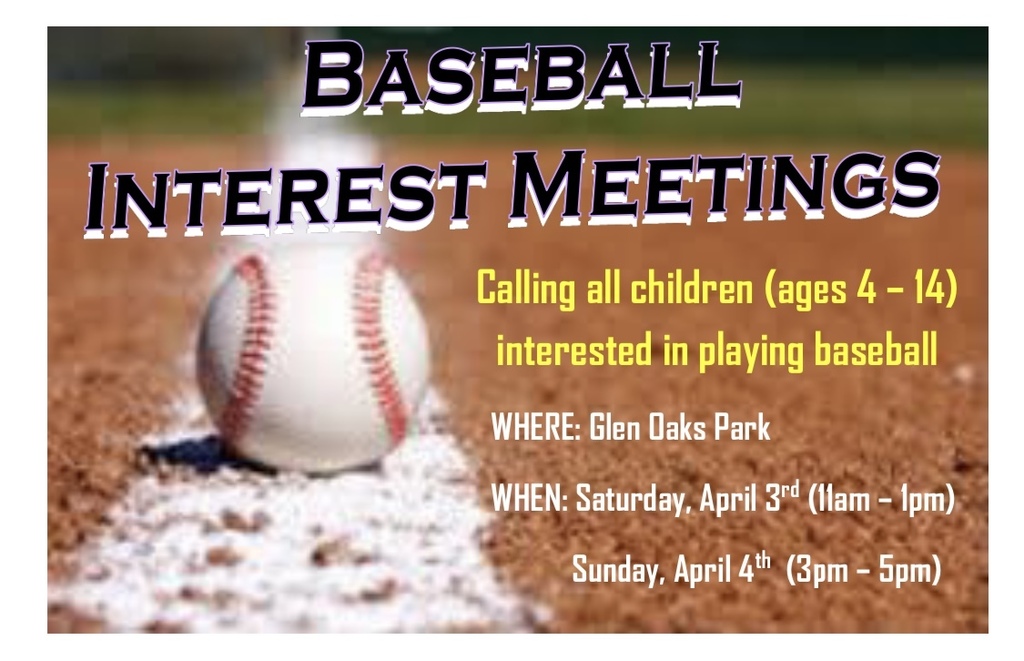 Updated Log

Enjoy Spring Break. Be Safe.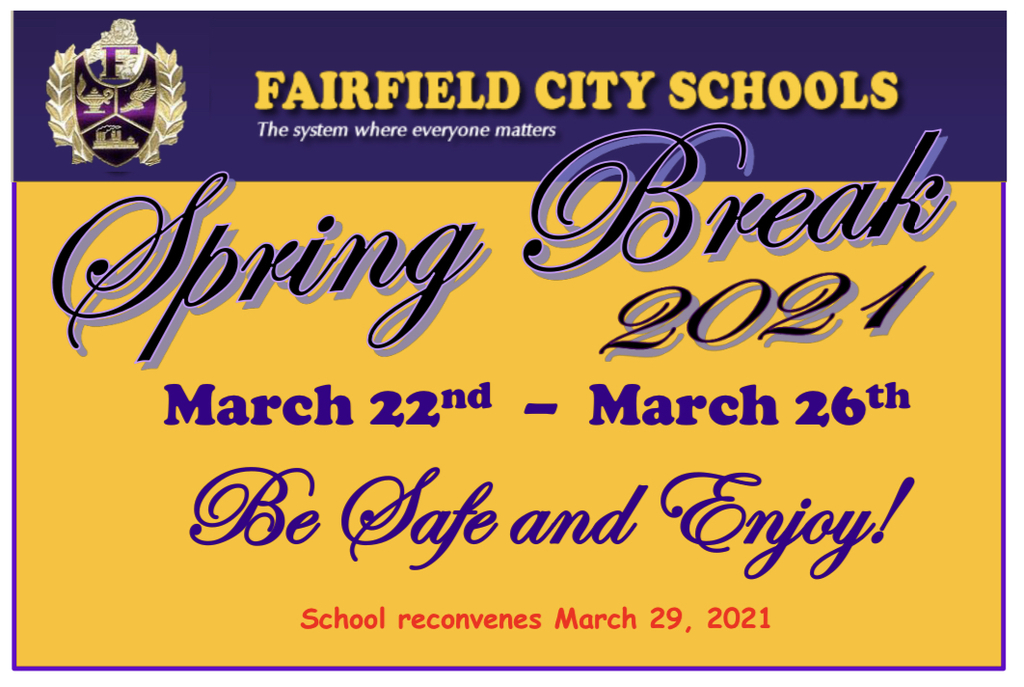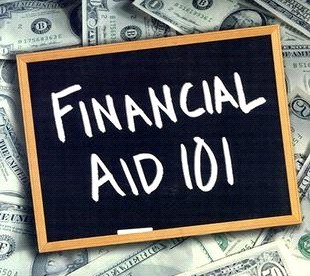 Reminder...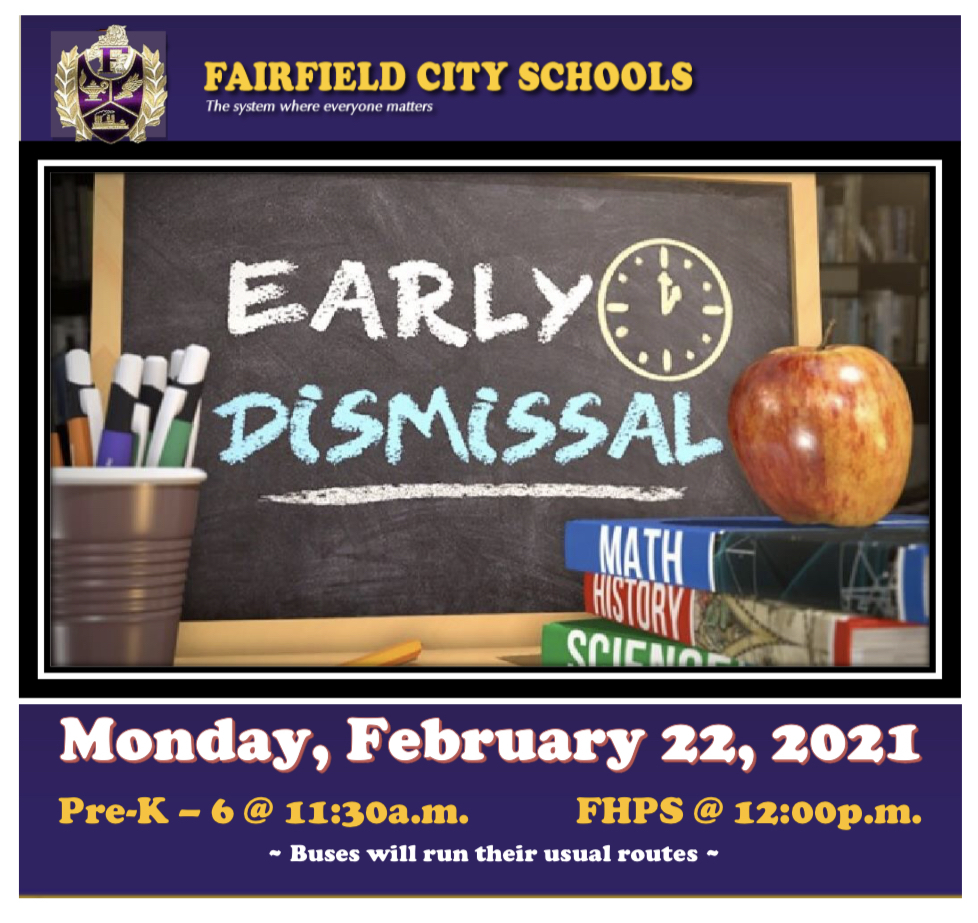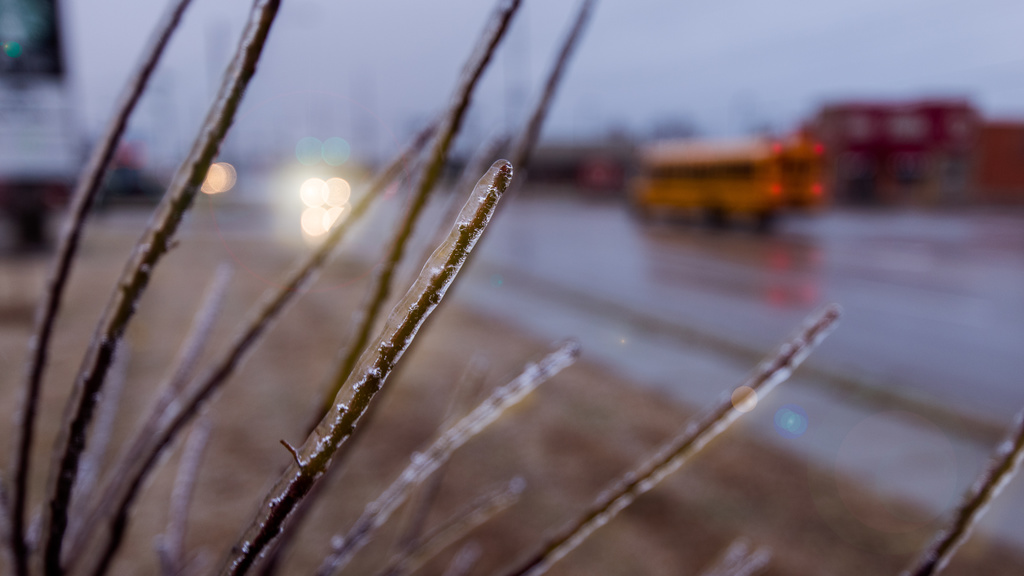 Happy Holidays from Fairfield City Schools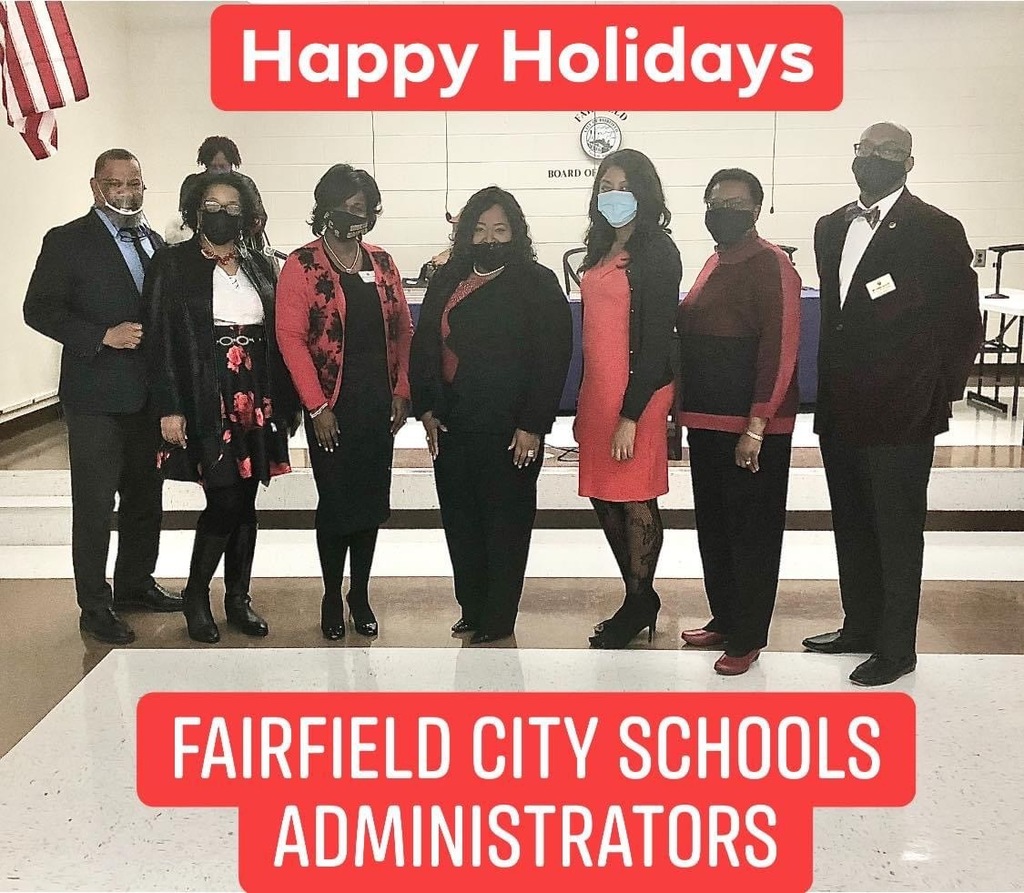 Please join us this Thursday, December 10th, at 5:30 PM via Zoom for a brief virtual Parent Town Hall. You must sign up to attend! Email your full name, your child's grade level, and any questions to
fcssupport@fairfieldk12.org
​ - by Wednesday.

Reminder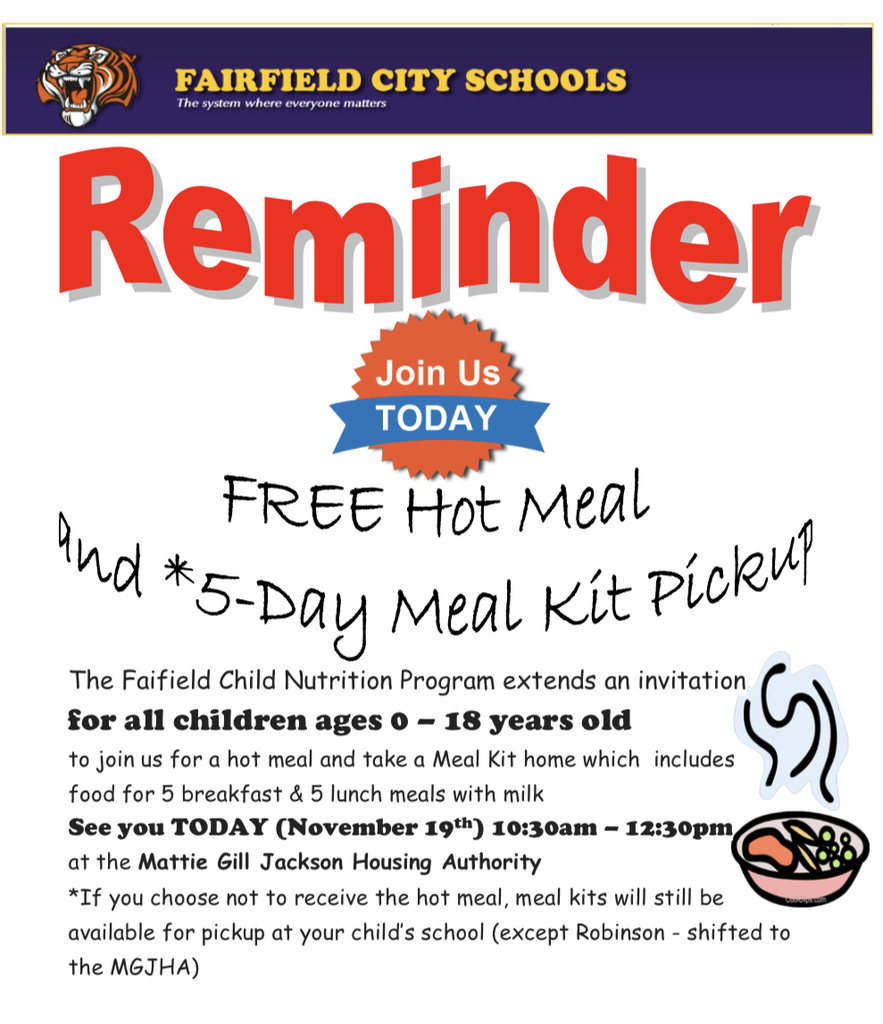 Happy Birthday, Dr. Thompson!