Congratulations FHPS Volleyball team on winning against Holy Family 3-0 last night

Early Dismissal Monday, September 19th, 2022 @ 12:30pm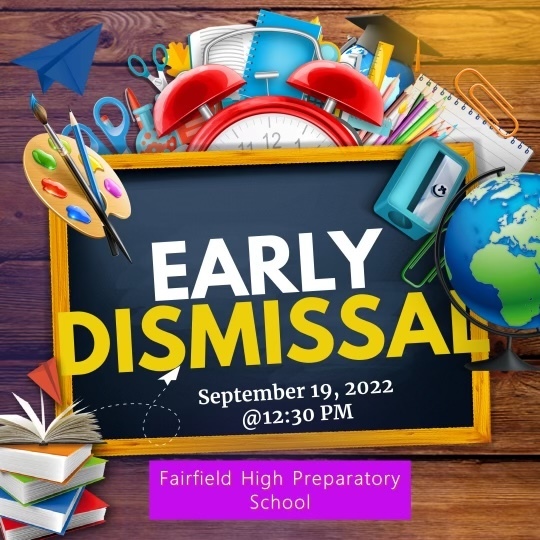 FHPS JV Football vs Huffman JV @ FHPS @ 6pm Today

Volleyball Tri-Match Today vs Carver & Pinson @ Carver

FHPS Volleyball Game Today vs Parker @ FHPS

School will be CLOSED for Labor Day on Monday, September 5th, 2022!

Open House will be Thursday, September 8th, 2022 5:00pm - 6:15pm
Coming up...Fairfield Citywide Back to School Jamboree. Free school supplies, community resources, vendors, free food, more!!! July 30 | 10am-2pm | Fairfield Community Center Gym. For more info, contact Maria Hatch @ (205) 233-5140.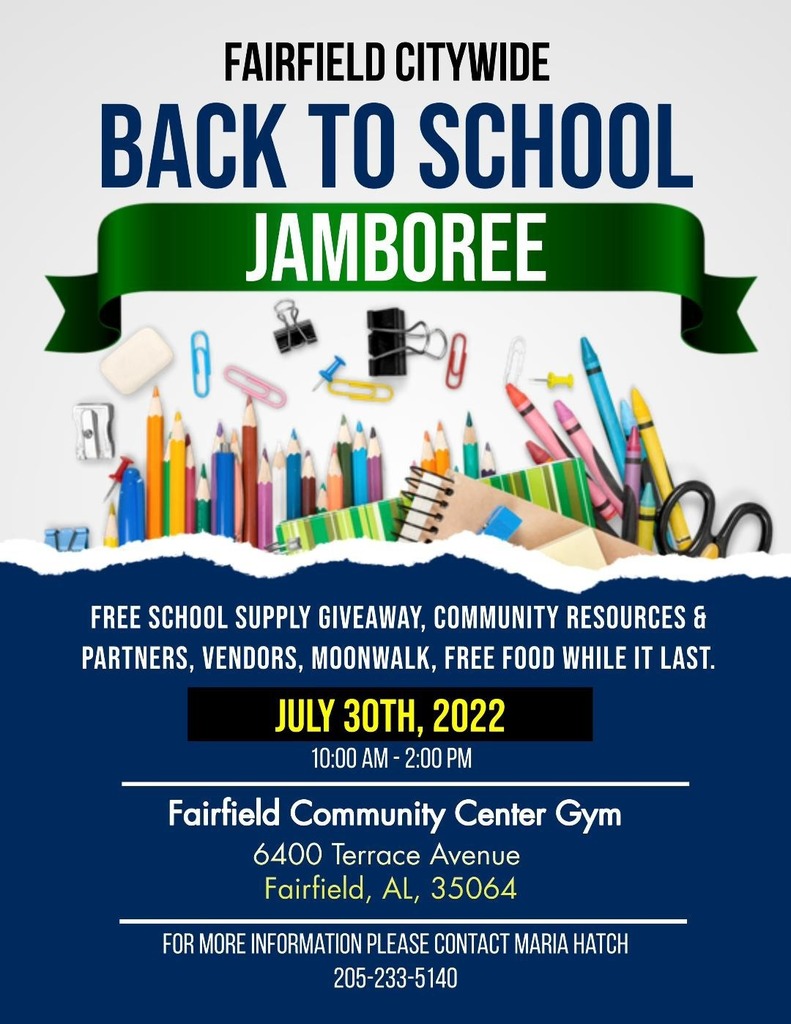 ACAP Tutorials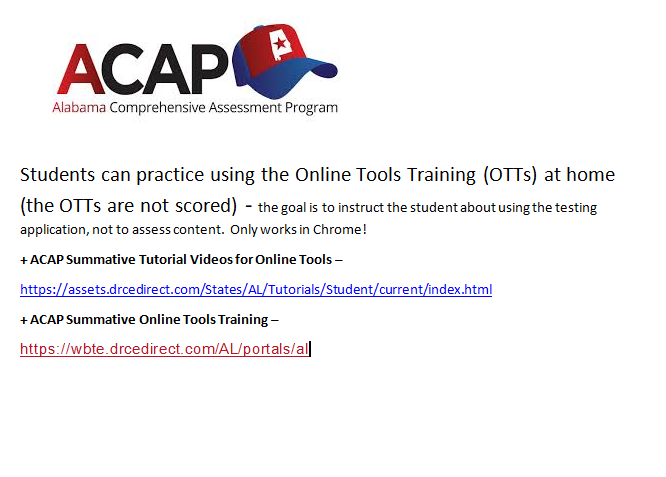 Test Taking Tips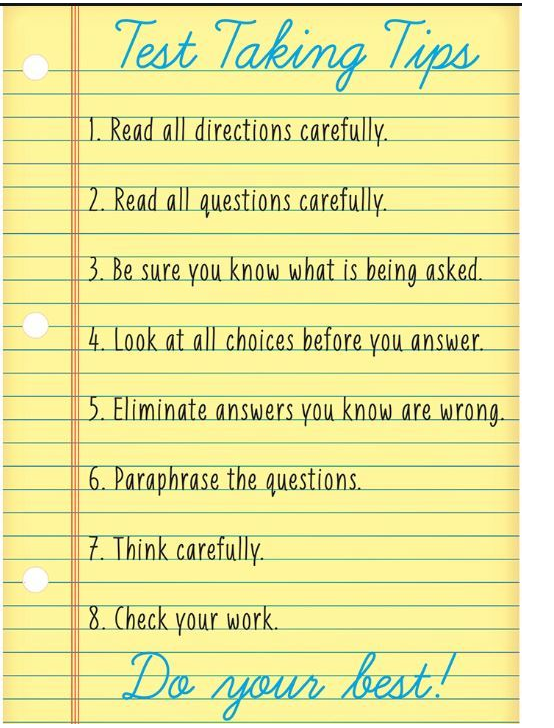 Fairfield High Preparatory School Class of 2022 College & Career Awards Day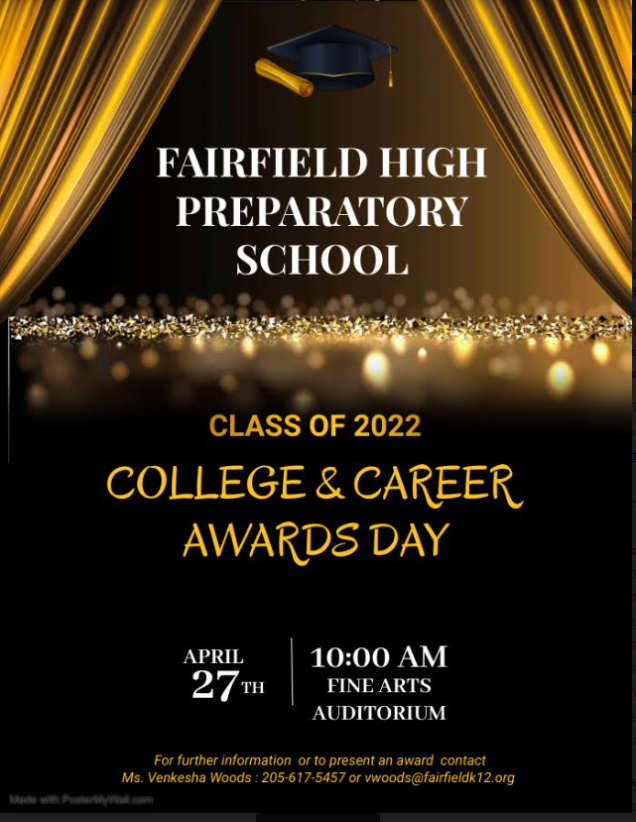 Congratulations to Ms. Spratt and seniors Jayla Garrett and Georghetta Conaway on achieving a qualifying score on the Advance Placement (AP) English Composition Exam. The students received a certificate and a $100.00 gift card.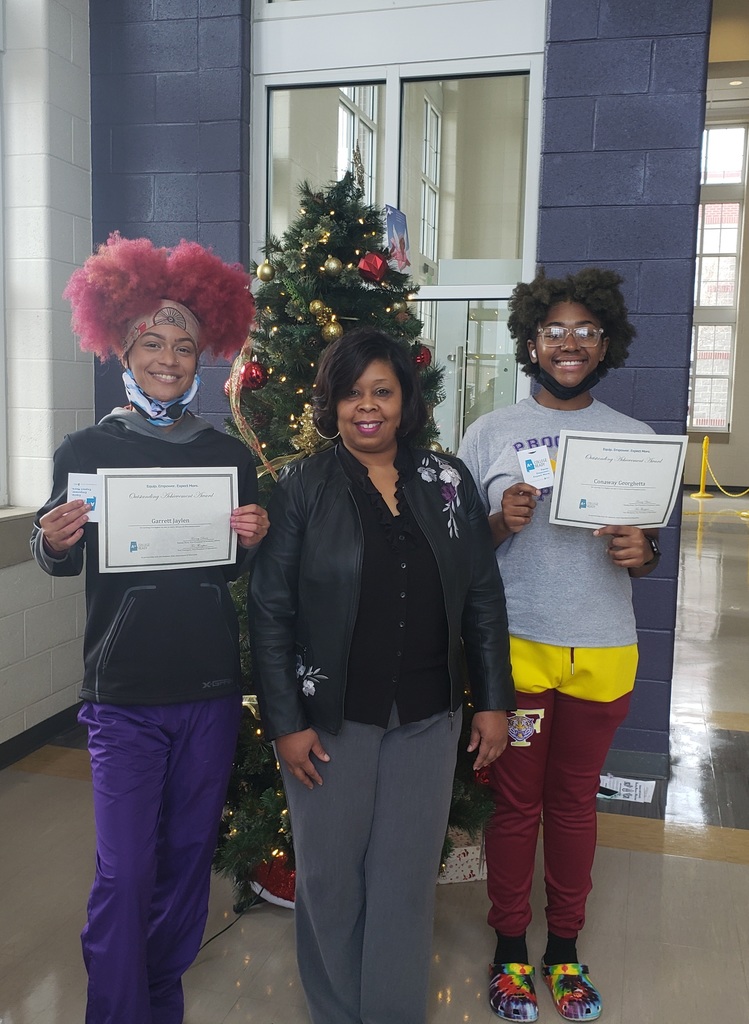 Happy Thanksgiving from the faculty and staff of Fairfield High Preparatory School.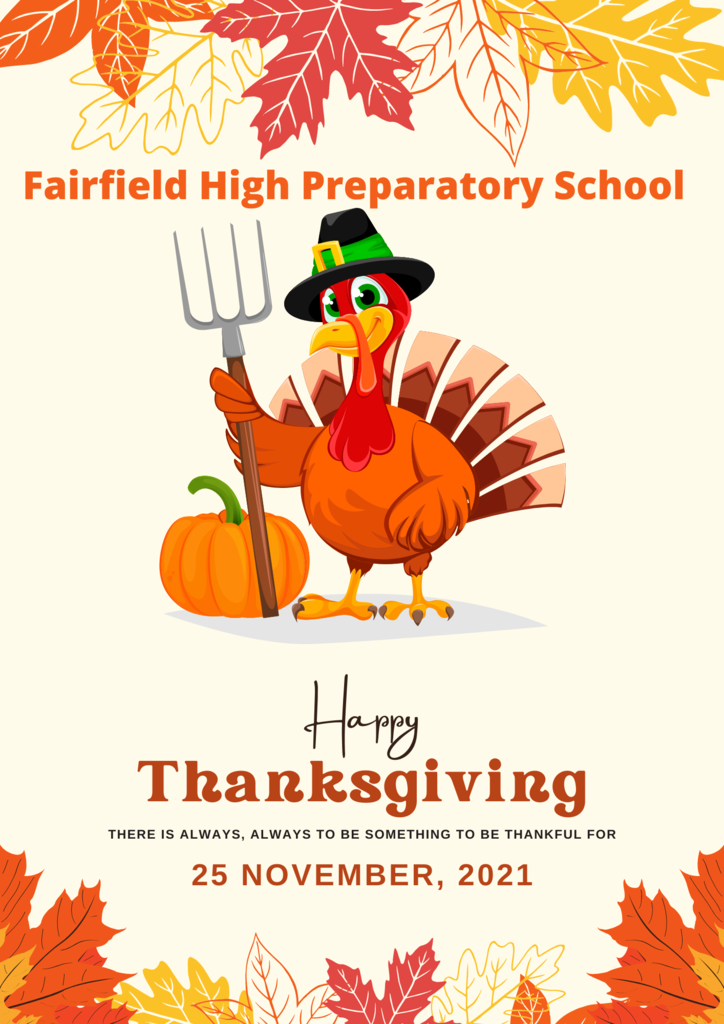 Congratulations to our 2021 Red Ribbon Poetry Contest winners: Janya Brown, Jaidyn Clayton-Morris, Janiya Coleman, Jamyiah Green, Antonnio Melton, and Amiyah Mullins.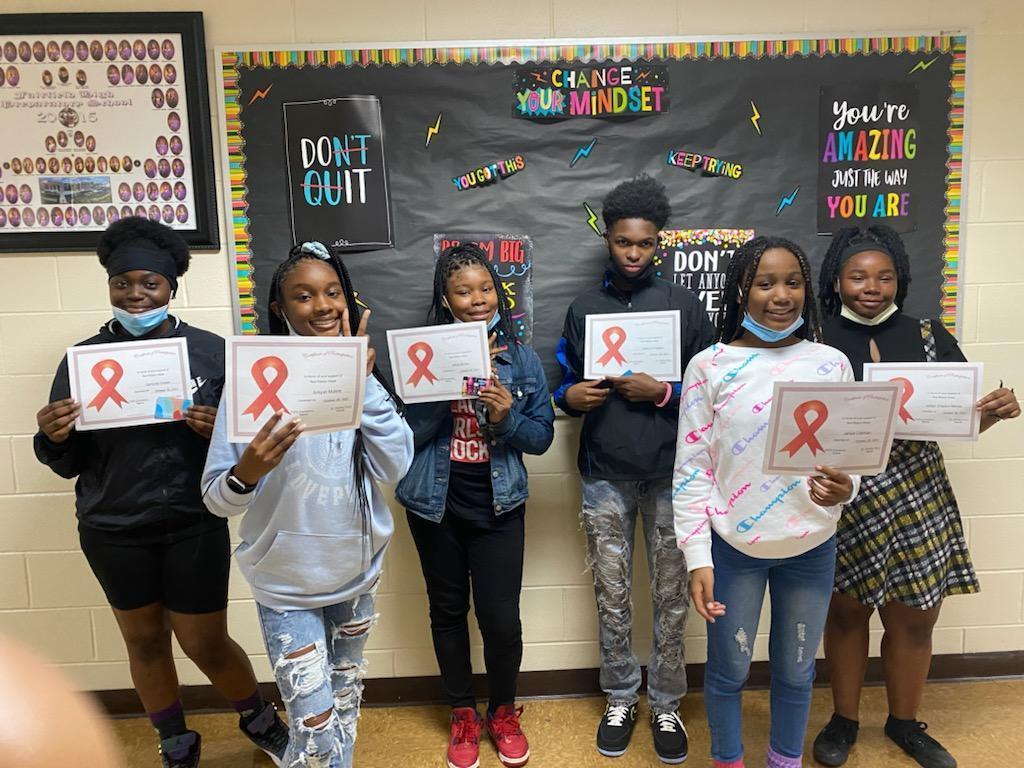 College Application Week At The Prep Apply to College This Week Seniors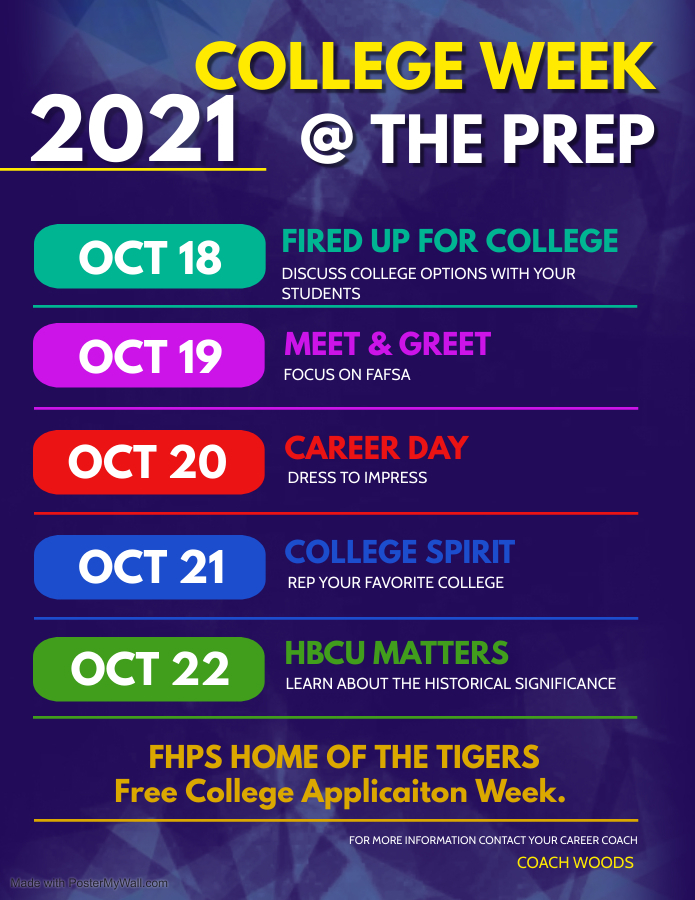 Fairfield High Preparatory School Saturday School September 25, 2021 from 9 a.m. - 11 a.m. Seniors Credit Recovery Juniors ACT Enrichment Camp 7th and 8th Grade ACAP Enrichment Camp

Fairfield City Schools Virtual Academy. Now Enrolling Grades K-12 Independent Learning with ACELLUS CYBRSCHOOL Apply today! Start Tomorrow! Based on application approval. Apply online
https://www.fairfieldschoolsystem.com/

Financial Aid Informational Meeting with Lawson State Community College Representative Fairfield High Preparatory School September 16, 2021 @10:00 a.m. in the Fine Arts Building