Parents, mark your calendars for a fun and memorable night of learning with your child. We are kicking off the exciting Born Ready program, and we want you to join us! There will be food, prizes, and your child will leave with a FREE book! When: March 1, 2022 @ 6PM Location: C.J. Donald Elementary School Visit
www.fairfieldschoolsystem.com
for more information.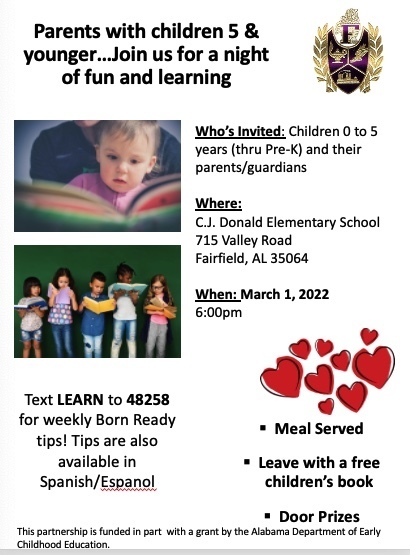 TRI-CITY PRE-K PRE-REGISTRATION IS NOW OPEN. Alabama's nationally recognized First Class Pre-K is preparing for another exciting school year! Pre-registration is now OPEN. To complete the Pre-Registration go to
https://alprek.asapconnected.com
and choose TRI-CITY DEVELOPMENT CENTER as your school choice. Students must be 4 on or before September 1, 2021 to be eligible. For assistance with accessing online application or questions contact us at (205) 264-9655.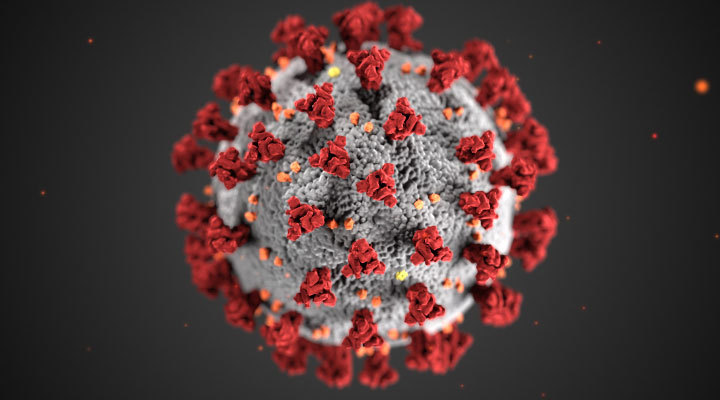 Gov. Ivey has declared a state of emergency due to the Coronavirus. ALL Alabama public schools will CLOSE from Thursday, March 19th through Friday, April 3rd. Parents, please begin planning ahead. We will provide more details and direction in the coming days. Please, be safe.

Today's championship parade is POSTPONED until further notice, as a safety precaution regarding COVID-19. The reception WILL take place at 1pm at the high school, per superintendent Dr. Thompson.

Tri-City Pre-K Center is still accepting applications for students who will be 4 years old by 9/1/20.‬ Complete the application online‬:
https://alprek.asapconnected.com/
‬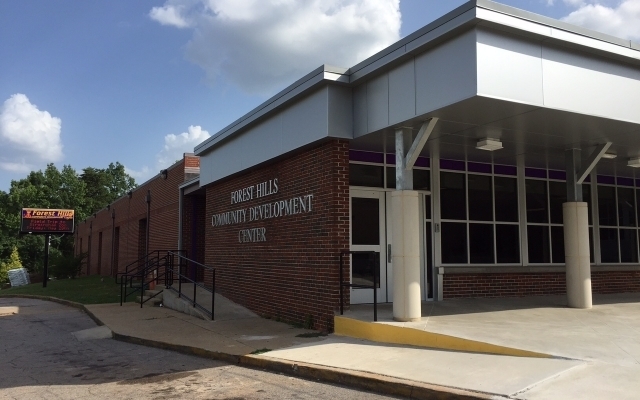 Fairfield City Schools will be delayed two hours on Tuesday, February 11th. All buses will run two hours later than normal.

Fairfield City Schools will be on a 2 hour delayed schedule due to the weather conditions. Buses will also run on a 2 hour delayed Schedule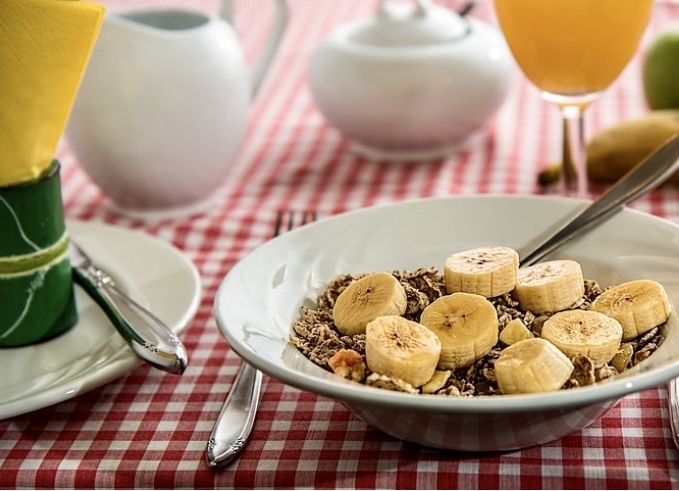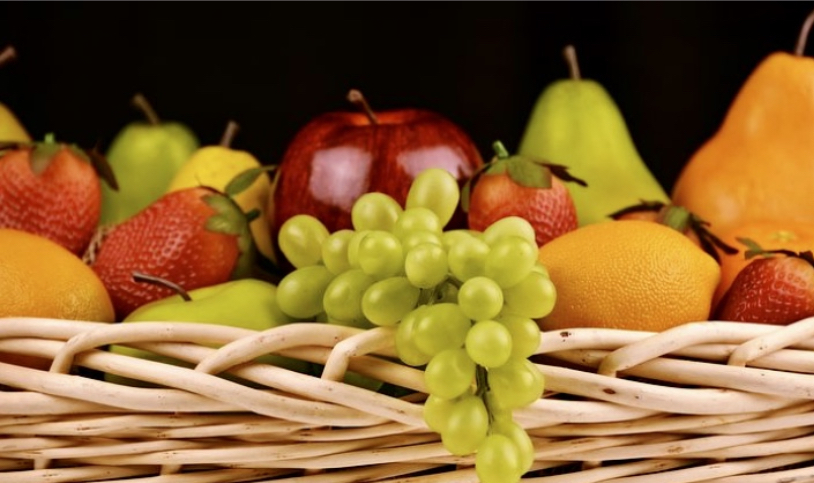 This is a test.

Welcome to the new Fairfield City Schools website!

Central Office Personnel... It takes a village to run a school system!

-MARK YOUR CALENDAR- August 23rd - Fairfield vs JO (Away). We're ready for the Jumbotron!