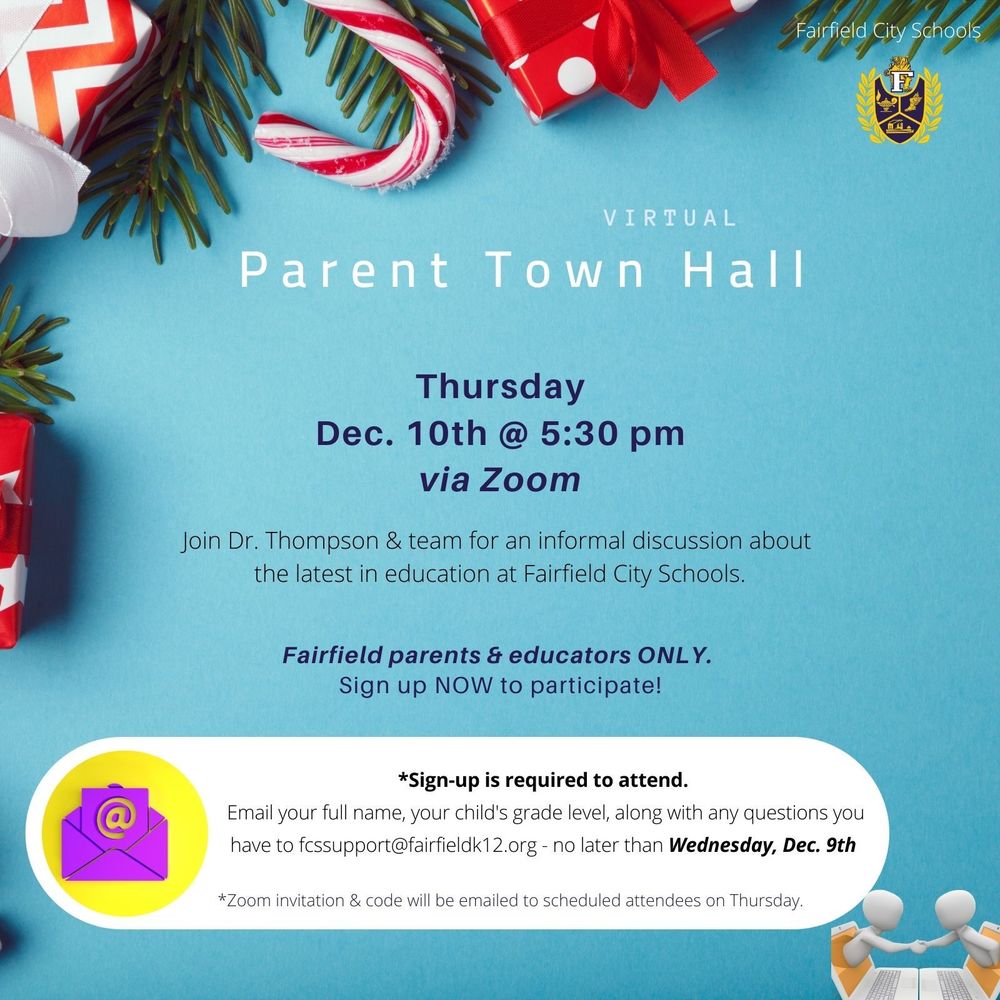 Parent Virtual Town Hall Meeting
School News
Tuesday, December 08, 2020
Dear parents,
We are having a virtual Parent Town Hall meeting this Thursday, December 10th at 5:30PM via Zoom.
Join Dr. Thompson and team to discuss the latest in education at Fairfield City Schools. This event is for parents & educators for Fairfield ONLY.
You must sign up to attend!
Email your full name, your child's grade level, along with any questions you have to fcssupport@fairfieldk12.org - no later than Wednesday, Dec. 9th. You will receive your Zoom invitation and code to join on Thursday.
We hope you will join us!