It's been 38 years since former pro-footballer, Keith McKeller, stepped on the field of his alma mater. Homecoming 1982, he led the team to a 41-15 win against Homewood. Nearly four decades later, his athletic journey brings him full circle as the recipient of the 2019 Fairfield Alumnus Lifetime Achievement Award.
It's an experience McKeller says he will never forget. "Humbling. Very honored," says McKeller. "Because this is where it all started for me."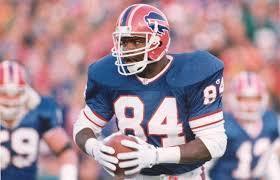 It was a stellar homecoming victory that night in '82; and, McKeller's performance was a major part of it. He landed six catches, 167 yards, three touchdowns that game -- earning him Jefferson County's player of the week title.
Keith McKeller attended Jacksonville State University, before going on to a seven season NFL career. He played tight end for the Buffalo Bills.