EDIT MAIN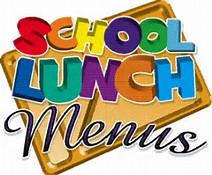 Child Nutrition
The mission of the Child Nutrition Program (CNP) for Fairfield City Schools, is to provide leadership, training, technical assistance, and resources so that program personnel may deliver exceptional meals, service and education. This program is designed to contribute to the nutritional well-being of Fairfield students including residents of the community with their performance at work or school.
The National School Lunch Program (NSLP) is a federally assisted meal program operating in public and nonprofit private school and residential child care institutions. It provides nutritionally balanced, low cost or free lunches to children each day. The program was established under the National School Lunch Act, signed by President Harry Truman in 1946.
The CNP program provides nutritious, well-balanced and eye appealing meals to every child and staff member in the Fairfield City Schools.
Contacts
Director Gina Shell 205-783-6850 gshell@fairfieldk12.org
CNP Bookkeeper Beatrice Blanton 205-783-6846 bblanton@fairfield.k12.al.us